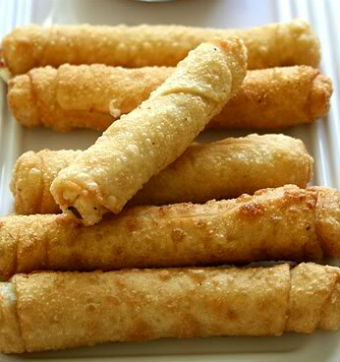 Ingredients:
Maida – 250 gms
Paneer – 100 gms, grated
Cheese – 4 tsp
Butter – 4 tsp
Oil – 250 ml
Salt as per taste
Method:
1. Combine the cheese, butter, salt with maida and mix well.
2. Pinch small balls of the dough and roll out into small discs.
3. Spread grated paneer on the disc and roll up tightly.
4. Heat oil in a pan.
5. Fry these rolls till golden brown.
6. Remove and drain excess oil.
7. Serve hot with chutney or ketchup of choice.