Daangar Pachadi is nothing but a pachadi made with leftover urad dal (or urad dal flour). During festival time a lot of people make delicious savouries using urad dal and they end up with a some leftover ural dal. This pachadi is typically made using such leftover dals. Urad Dal is rich in iron and this dish is effective against iron deficiency or to relieve any back pain.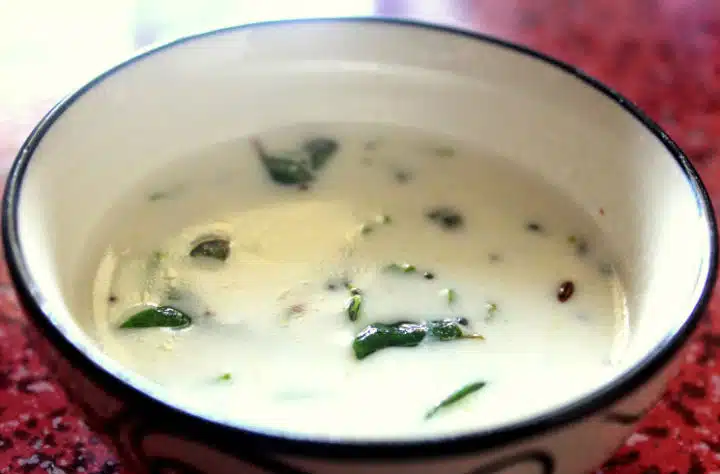 Ingredients:
Urad Dal – 1 tblsp
Cumin Seeds – 1/2 tsp, crushed
Green Chillies – 1/2 tsp, chopped
Asafoetida – Little
Coriander Leaves – 1 tsp, finely chopped
Curd – 1 cup
Salt to Taste
Oil – 1 tsp
Mustard Seeds – 1/2 tsp
Curry Leaves – few
Method:
Heat a frying pan over medium flame.
Add the urad dal and dry roast until golden.
Remove and cool.
Then grind to a fine powder.
In a mixing bowl, add all the ingredients except coriander leaves, curry leaves, mustard seeds and oil.
Mix them all together without any lumps.
Heat oil in a small frying pan.
Fry the mustard seeds until it splutters.
Pour this into the pachadi.
Garnish with coriander leaves.
Serve.