It is that time of the year when the air is filled with love, romance and lots of confusion. Yes, Confusion about what to do for the significant other. The struggle is real! From newbies, excited to start the journey on a romantic note; to oldies, who are running out of ideas to jazz up their date night; everyone's racking their brains to find the perfect way to have some romance on the V-Day.
Here's good news for you – no more head breaking muddle! For, here are some kickass romantic dinner ideas to spice up the evening with your valentine.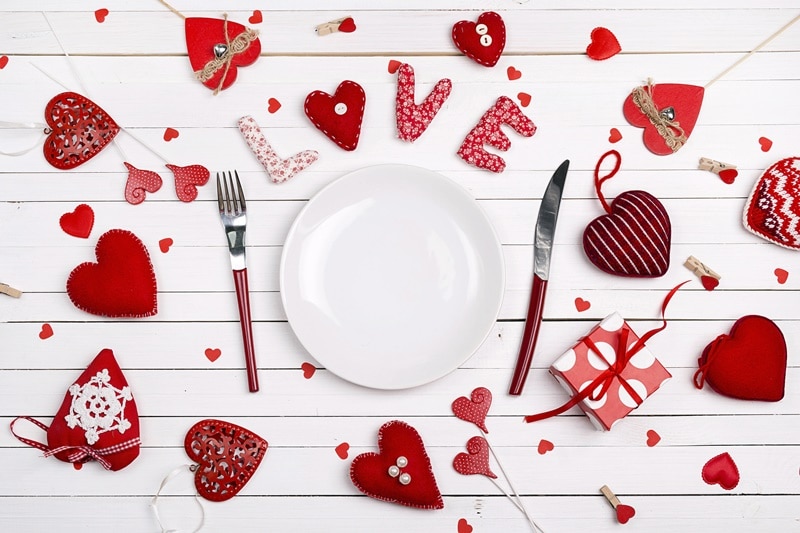 Watch the sunset with your sunshine!
Does the magnificence of nature evoke a spark in you and your partner? Then, this is a perfect getaway for you. Pack some munchies that include lots of chocolates, cookies and a bottle of champagne or mocktails (if you want to go booze-free) and head to the nearest boulevard that has a great view or just hit the terrace. The clouds that paint hues of saffron and blue on the sky would seem more beautiful when you are with your love. Sip on your drink, bite on the munchies and finally enjoy a hot soul-warming dinner under the sky.
A long drive like none other
Nothing can beat a long drive with your love. Whizzing past the trees, racing against the wind with your partner, on a cold February night; need we say more? Sip on refreshingly romantic mocktails, listen to some nice romantic numbers and dig on to home cooked pastas or lasagnes, or grab a pizza or indulge in junk food whilst having a hearty talk. Long conversations and long drives are the best, right?
Bring the cooking game on!
Even going to your favourite restaurant on V-Day can get really mundane and annoying. From picking the right outfit, to waiting in the long queues, eating amidst the crowd and paying an insanely expensive bill is too much work. We can't have our special day ruined, can we? Pair up and cook with your partner instead. Spending some quality time cooking your favourite food at home is definitely a diversion from the usual monotonous day. Have fun experimenting new recipes and your date night can't get any better.
Because "Netflix and chill" is too mainstream!
This one's for those who want to surprise their significant other, sweep their spouse off their feet all over again or drop on the knee and propose. Make a compilation of all your sweet memories into a video or a story and take them on a nostalgia ride that's sure to melt their heart. If you can play with words or do some classic moves and get your notes right, you can go a step ahead and make your partner swoon. Who doesn't love when their partner sings a song or dances a romantic number with them? Finally, finish off with a scrumptious meal that not only warms their tummy, but their heart as well.
A cosy affair by the beach
It's a perfect excuse to snuggle with your beloved watching the rise and fall of the waves. Munch on pleasurable treats gazing at the sky.  The breezy beach, soft sand escaping under your feet; is there anything more romantic than this? And don't forget to throw some tissues in your bag as you might not be able to control the never ending happy-tears that you are more likely to witness.
Chocolate Russian roulette with a twist
This is a great way to add a sweet ending to your V-Day. Worry not; you will not be assaulted by the hidden hot chilli, but, with sweet surprises. The game is all about having hidden messages inside every chocolate in the box. You can customise a box of chocolate just for your beloved and sneak in cute messages inside. Small messages are unravelled with every piece of chocolate that's sure to make them feel special. Try this out on this Valentine's Day and both of you will sleep with a smile plastered on the face.