Healthy and refreshing salad with crabmeat, capsicum and juicy mangoes. Perfect as a standalone salad or as part of a meal.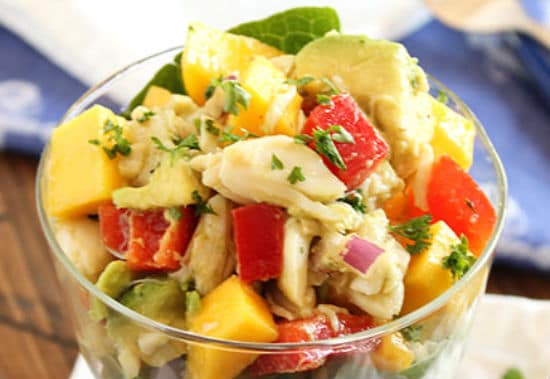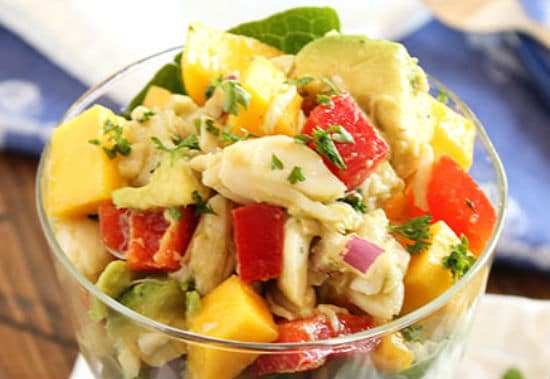 Ingredients:
Crabmeat – 175 gms
Mango – 1/2 cup, diced
Cucumber – 1/4 cup, peeled, seeds removed
Avocado – 1/4 cup, chopped (optional)
Capsicum – 1/4 cup, chopped
Salad Greens – handful
For the dressing:
Lime Juice – 2 tblsp
Honey – 1/2 tblsp
Soy Sauce – 1/2 tblsp
Ginger – 1/2 tsp, minced
Chilli Garlic Sauce – 1/4 tsp
Dark Sesame Oil – 1/2 tblsp
Method:
1. Mix the lime juice, honey, soy sauce, ginger and chilli garlic sauce in a bowl.
2. Gradually add the sesame oil and mix well until well blended.
3. Combine the crabmeat, mangoes, cucumbers and capsicums in a mixing bowl.
4. Add the salad greens and pour the dressing on top.
6. Toss well to combine.
7. Serve at once.