A simple and delicious appetizer for parties or special occasions, these lamb lollipops marinated in a mint marinade are best served with a dipping sauce of choice.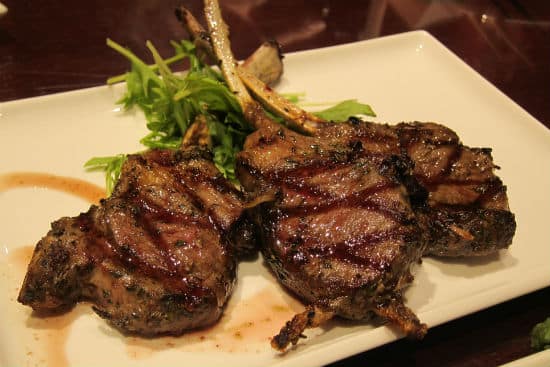 Ingredients:
Lamb Chops – 4, trimmed
For the marinade:
Mint Leaves – 1/2 cup, finely chopped
Garlic – 2 cloves, crushed
Olive Oil – 4 tsp
Basil Leaves – 1 sprig, finely chopped
Method:
1. Mix the marinade ingredients in a bowl and stir well.
2. Add the lamb chops and mix well until coated properly.
3. Sprinkle some salt and pepper powder.
4. Cover and keep it in the fridge for 6 to 8 hours or overnight.
5. Heat a griddle pan over medium flame.
6. Cook the marinated lamb chops on both sides for 5 minutes on each side.
7. Remove and cool.
8. Serve with a dipping sauce of choice.
Tip: If you want the lamb to be cooked more, keep them on the pan for 3 to 4 minutes extra.