A simple and delicious Diwali treat, these mixed nuts burfis are not only tasty, they are also healthy.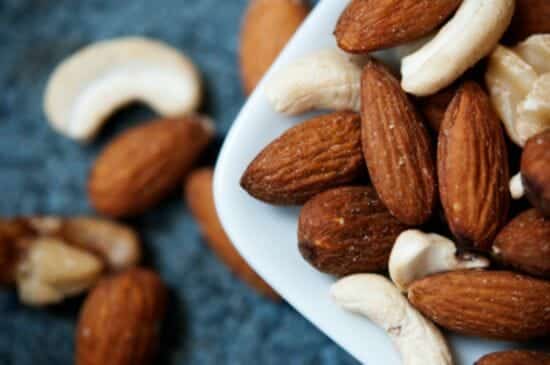 Ingredients:
Almonds – 1 cup
Cashew Nuts – 1 cup
Pistachios – 1 cup
Sugar – 1 1/2 to 1 3/4 cups
Water – 1/2 cup
Saffron Strands – 4 to 5
Method:
1. Combine the nuts in a mixer and grind them to a coarse powder.
2. Heat water in a pan.
3. Add sugar and stir well until fully dissolved.
4. Simmer until it reaches an one string consistency.
5. Add the powdered nuts, saffron strands and mix well.
6. When it starts to thicken, remove from flame and pour this into a greased plate.
7. Using the back of a spoon, smoothen the top and allow it to cool.
8. Before it is fully set, cut into desired shapes and keep aside to cool and set fully.
9. Once fully cooled, break it into pieces and store in a clean, airtight container.
10. Serve.