Mango Custard is a simple, easy to make and delicious dessert. Made with ripe mangoes and custard powder, it is light, creamy and perfect for any meal.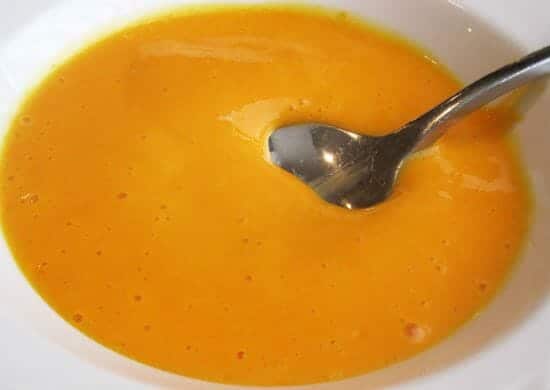 Ingredients:
Ripe Mangoes – 3 to 4 (approximately 200 gms)
Vanilla Flavoured Custard Powder – 1 tblsp
Milk – 500 ml
Fresh Cream – 500 ml
Sugar – 1/4 cup (adjust as per taste)
Method:
1. Peel and finely chop the mangoes into small pieces.
2. Reserve a few pieces for garnishing and grind the remaining to a thick pulp.
3. No need to add water.
4. Mix the custard powder with 100 ml (1/2 cup) of milk and stir until fully mixed without any lumps.
5. Boil the remaining milk over medium flame.
6. Add the custard mixture and stir gently.
7. Ensure no lumps form and keep stirring constantly.
8. Add sugar and switch off the flame.
9. Add the mango puree, cream and mix well.
10. Stir gently for a minute and keep it in the fridge for 4 to 6 hours.
11. Garnish with the reserved mangoes and serve chilled.
Note: You can also use readymade mango puree if mangoes are not available.