A delicious starter/appetizer dish for any party or weekend brunch.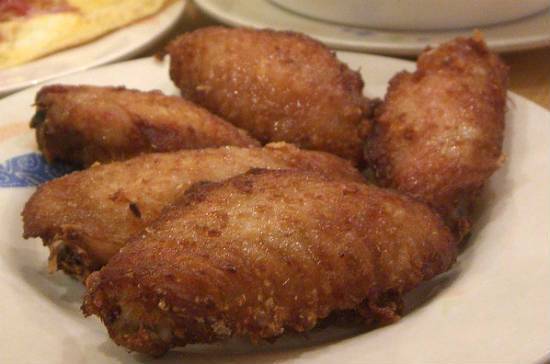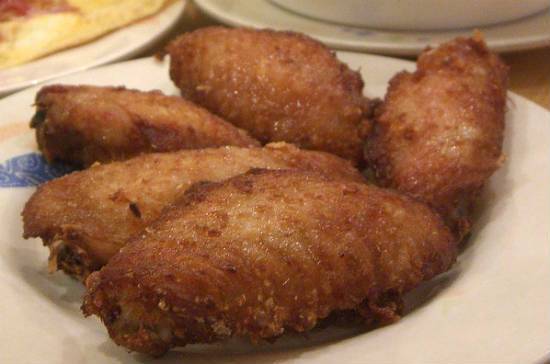 Ingredients:
Chicken Wings – 6, whole
Butter – 2 tsp
Sunflower Oil as required
Coriander Leaves – few, chopped
Lemon Wedges – few
For the marinade:
Lemongrass – 1 stalk, finely sliced
Basi Leaves – 2 tblsp
Coriander Leaves – 2 tblsp
Coriander Seeds – 1 tsp
Sambar Onion (Shallot) – 1, quartered
Garlic – 3 to 4 cloves
Ginger – 2 tsp, finely chopped
Green Chillies – 2, finely chopped
Kaffir Lime Leaf – 1, chopped
Fish Sauce – 3/4 tblsp
Sunflower Oil – 2 tblsp
Method:
1. To make the marinade, heat a small pan over medium flame.
2. Toast the coriander seeds for a minute and remove.
3. Allow it cool and crush them to a coarse powder.
4. Combine this with the coriander leaves, basil leaves, shallots, garlic, lemongrass, ginger, green chillies and lime leaf.
5. Grind together for a minute.
6. Add the oil, fish sauce and grind again to a coarse paste.
7. Remove and keep aside.
8. Cut the chicken wings to separate the drummettes.
9. Transfer to a large bowl.
10. Add the marinade, reserving a little, and rub all over the chicken wings.
11. Cover the bowl and keep it in the fridge for 1 to 2 hours.
12. Heat a little oil in a grill pan over medium flame.
13. Sprinkle a little salt on the chicken wings and place them on the pan.
14. Cook for 10 minutes or until lightly charred and cooked through.
15. Transfer to a bowl.
16. Add the butter and reserved marinade.
17. Toss gently and transfer to a serving plate.
18. Garnish with coriander leaves and serve at once with lime wedges.