A traditional sweet made during festivals like Tamil New Year, Ganesh Chaturthi and other special occasions.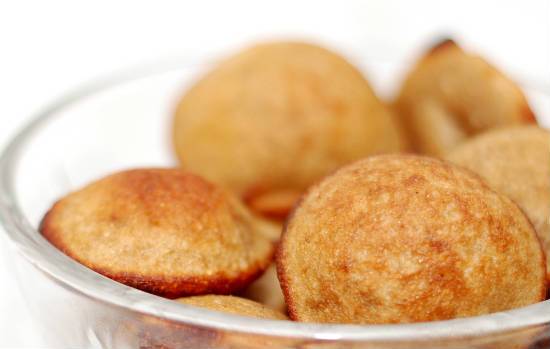 Ingredients:
Raw Rice – 150 gms
Jaggery – 150 gms, powdered
Parboiled Rice – 100 gms
Urad Dal – 2 tblsp
Fenugreek Seeds – 1 tsp
Cooking Soda – a pinch
Cardamom Powder – 1/4 tsp
Water as required
Oil as required for frying
Method:
1. Soak the raw rice, parboiled rice, dal and fenugreek seeds for 3 to 4 hours.
2. Drain and grind to a smooth batter, adding water as required.
3. Add the jaggery and cardamom powder.
4. Add cooking soda and mix well.
5. The batter should be thick and must have an idli batter consistency.
6. Heat oil in a deep frying pan.
7. Pour a small ladleful of the batter and fry on both sides until the appam turns golden brown.
8. Remove and drain excess oil.
9. Serve.
Tip: You can also add 1 mashed banana if desired.