Chicken Adobo is a popular dish from Philippines and is often called as the unofficial national dish of Philippines. A irresistible dish with a tangy flavour, this is served with hot rice.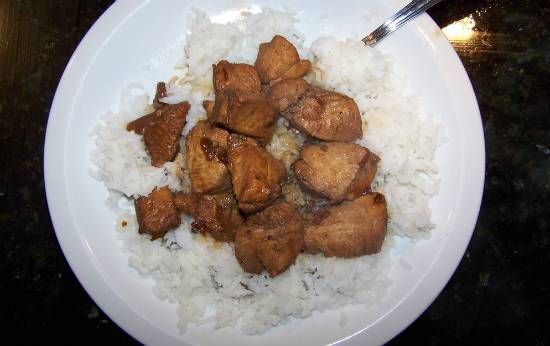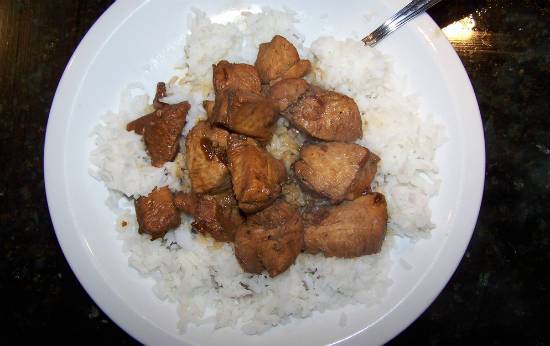 Ingredients:
Chicken – 450 to 500 gms, chopped into bite-sized pieces
Ginger – 2 inch piece, finely sliced
Onion – 1, sliced
Soy Sauce – 3 tblsp
Rice Vinegar – 1/4 cup
Water – 1/4 cup
Garlic – 4 cloves, crushed
Sunflower (or Olive) Oil as required
Coriander Leaves – few, chopped
Spring Onions – few, chopped
Method:
1. Heat oil in a large heavy-bottomed pan over medium flame.
2. Saute the garlic, ginger and onion for a minute or two.
3. Add the vinegar, chicken pieces, water and soy sauce.
4. Stir gently and bring to a boil.
5. Reduce flame and cover with a lid.
6. Simmer for 20 minutes, stirring from time to time.
7. Remove the lid and cook for another 10 minutes or until the sauce has reduced a bit.
8. Garnish with coriander leavs and spring onions.
9. Serve with rice.
Tip: Adjust the sauce/seasoning as desired. You can also add a dash of sweet chilli sauce or regular chilli sauce if preferred.