A simple and tasty pasta dish with chicken breasts and lemon.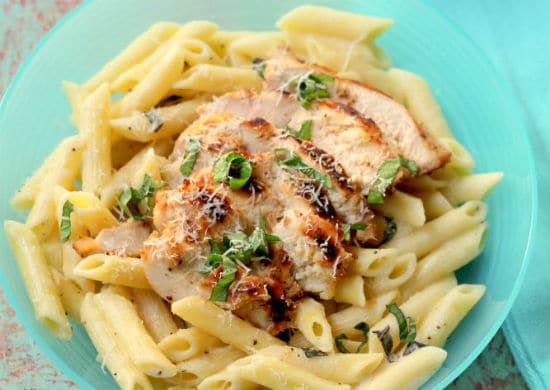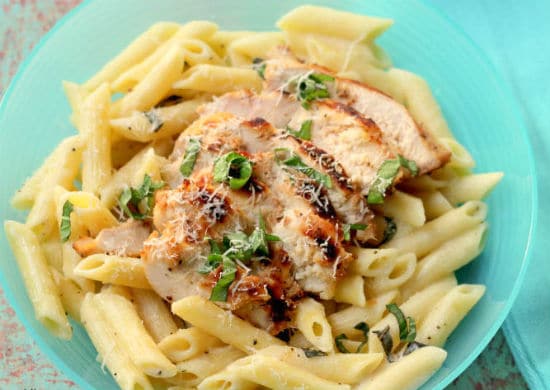 Ingredients:
Chicken Breasts – 2, boneless, skinless
Pasta – 100 to 125 gms
Plain Flour (Maida) – 1/4 cup
Olive Oil – 1 1/2 tblsp
Garlic – 5 to 6 cloves, peeled, sliced
White Wine – 1/2 cup
Lemon Juice – 3 tsp
Cheese – 1/4 cup, grated
Coriander Leaves (or Basil) – handful, chopped
Black Pepper Powder – 1/4 tsp
Oregano – 1/4 tsp
Red Chilli Flakes – 1/4 tsp
Salt as per taste
Ingredients:
1. Using a rolling pin, pound the chicken breasts to 1/4 inch thickness.
2. Sprinkle some salt and pepper powder on top.
3. Dredge it in the flour on both sides and shake off any excess.
4. Cook the pasta as per packet instructions for al dente.
5. Heat 3 tsp of oil in a pan over medium flame.
6. Cook the chicken until it is no longer pink, about 2 to 3 minutes on each side.
7. Remove and keep it warm.
8. To the same pan, add the remaining oil.
9. Stir-fry the garlic over medium flame for 30 seconds.
10. Add wine and cook until the liquid is reduced by half, stirring to loosen the browned bits from the pan.
11. Add lemon juice and stir.
12. Drain the pasta and transfer to a large bowl. Reserve some of the pasta water.
13. Add the oregano, chilli flakes, grated cheese, coriander leaves, garlic mixture, salt and pepper powder.
14. Toss well and add a little of the pasta water if it is too dry.
15. Transfer the chicken and the pasta to a serving plate.
16. Drizzle some of the remaining garlic mixture and garnish with coriander leavs.
17. Garnish with cheese if desired and serve.