Peanut Laddu or Peanut Chikki is a very popular sweet in South India. Traditionally made during festivals like Navratri, Diwali, they are also made as a summer snack for kids.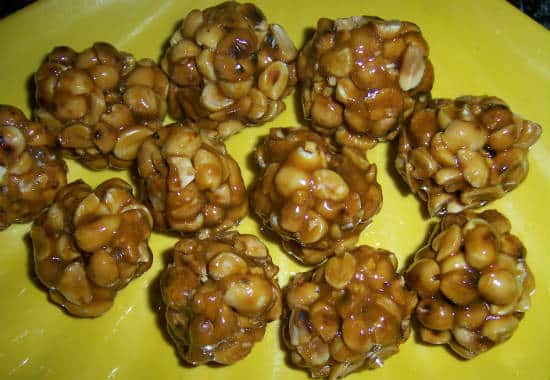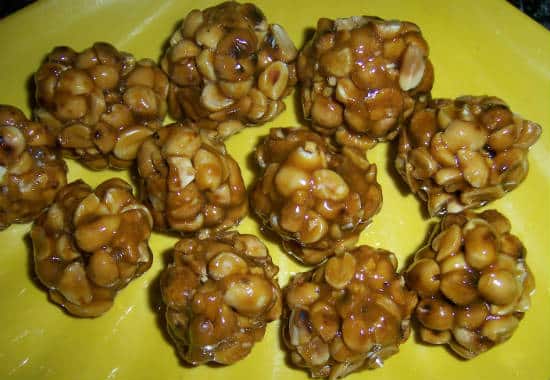 Ingredients:
Jaggery – 500 gms
Peanuts – 500 gms, roasted
Cardamoms – 10 (or as required), powdered
Method:
1. If you are using raw peanuts, then dry roast them in a frying pan for 5 minutes.
2. Remove and cool.
3. Once cooled, gently rub them to remove the skins.
4. Heat a little water in a heavy-bottomed pan.
5. Add the jaggery and stir until fully dissolved.
6. Simmer for a few minutes until small bubbles start appearing and it becomes thick.
7. Reduce flame to low.
8. Add the peanuts and cardamoms.
9. Remove from flame and allow to cool.
10. Once cool enough to handle, make small balls and keep them on a greased plate to cool down.
11. Store them in an airtight container.
12. Stays good for 10 to 15 days.