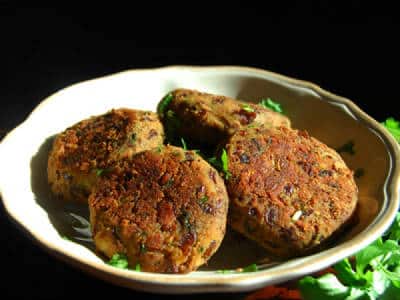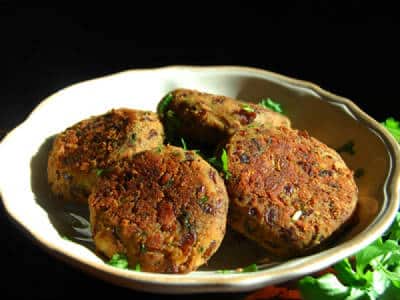 Ingredients:
Seppankizhangu (Colocasia/Arbi) – 20
Cumin Seeds – 2 tsp
Omam (Ajwain) – 1/2 tsp
Ginger – 1 tblsp, finely chopped
Green Chillies – 2 tblsp, finely chopped
Mint Leaves – 10 to 12, finely chopped
Salt as per taste
Chaat Masala Powder – 1 tsp
Black Peppercorns – 1/2 tsp, coarsely ground
Oil as required
To Garnish:
Onion – 1, sliced
Capsicums – 1/2 cup, sliced (red, yellow and green)
Method:
1. Boil the seppankizhangu and cool.
2. Peel and mash well.
3. Dry roast the cumin seeds and ajwain for a minute.
4. Remove and ground coarsely.
5. Mix ginger, green chillies, mint leaves, mashed seppankizhangu, salt, chaat masala, cumin-omam powder and peppercorns in a bowl.
6. Using greased hands mix well and shape them into desired shapes.
7. Heat oil in a deep frying pan.
8. Fry the prepared kababs until crisp and golden brown.
9. Remove and drain excess oil.
10. Garnish with onion and capsicums.
11. Serve with chutney or sauce of choice.
image via khyber restaurant