On this Valentine's Day, do something new, romantic and sizzling to make your Love feel the intimacy you express towards her/him. Start from the breakfast, savor a delicious lunch and end up with a memorable dessert to win the heart of your date. Here are a few recipes for you.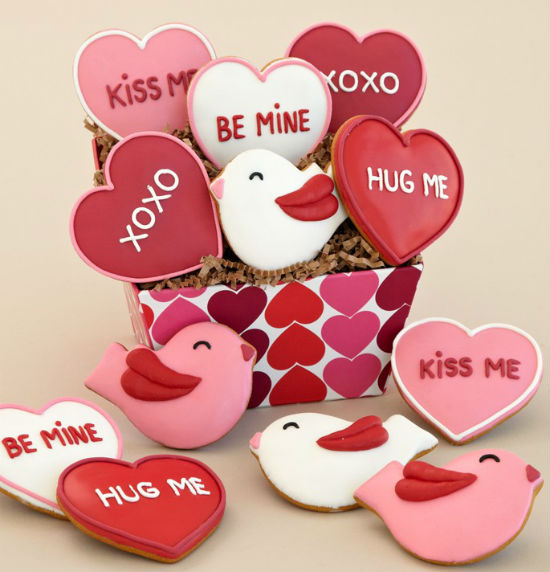 Breakfast recipes
It is a special day for you and your love. Start the day off with something new and refreshing. Why can't they be Hungarian crepes, jam filled & rolled pancakes, which are tasty, packed with energy and delicious to start the day well and in a romantic spirit? Or it can be Strawberry Cheesecake French Toast stuffed with cream cheese to usher a creamy morning and a fine starting. Try Apple Raisin French toast Strata with maple syrup. Black forest Crepes will be a fantastic breakfast with the combination of cherries and chocolate. It makes an elegant morning with an easy preparation. You enjoy your date with relish and make the start a brand new with your original recipes.
Mouth watering appetizers
Enchant your sweetheart with mouth watering appetizers and tempt her to lick the cup to the last. Dark Chocolate Fondue is a nice treat with its velvety melt in mouth texture. It can be decorated with fresh fruits like banana, pineapple in the midst of fat free frozen yogurt. Romantic to look and tasty to savor, it suits the occasion to the most with its decadent look and typical flavor. Though simple, Bleeding heart brie, makes your love bite the lip with enthu to taste and wonder at the secret force of love behind all these preparations. It is a wonder with baked brie with cheese and salt with an additional twist of sweet cherries. Something new and eye catching for your partner to relish and say hey! There you are! Dip her heart with Blue Cheese Dip, a combination of pecans, cheese dipped in sherry and dressed with assorted vegetables. A great way to move towards the afternoon food and a fitting appetizer to wait for dining deliciously.
Dinner recipes at their best
Time to dine and exchange words of love, reminisce and feel the greatness of love and the wonders it has worked with you. It is you and your Valentine in the world, which else you need for the Day? You should have time to spend with your spouse, not sweating all the time. Quick recipes like Almond Roasted Salmon are easy to make and delicious to serve on the table. With almonds and salmon fillets, you make the recipe within a very short time with the spices on hand, yet it is awesome on the table to attract the eye and taste of your love. Or, it can be the Anniversary Chowder for a bit old couple, who find a right moment to reminisce over the dish of salmon with a thick soupy layer of mixed vegetables of carrot, potato onion and what not of your choice. Try Asparagus Steak Oscar with beef tenderloin, crabmeat and fresh asparagus to augment the mood of the day and intimate moments with your date.
Fine delicacies with cocktails and desserts
Cocktails fill in the atmosphere with their splendid colors and flavors and echo the substance of the day. Same with the dessert cakes and chocolates. Try Chocolate Silk Pie to melt your honey and win her heart for ever. It is a wonderful preparation with unsweetened chocolate with floating semi sweet chocolate chips in the backdrop of marshmallow crème. It can be Heart's Delight Éclairs, a traditional, yet unbeatable dessert to touch and enjoy. Make Chocolate Body Scrub to make something special for your love.
Valentine is a special day for anyone who sinks in love. Have a great day with your unique recipes and show how you are different in your love.