Fenugreek may not be as regularly mentioned as its fellow herbs, the basil, coriander leaves and rosemary.
Its seeds may not seem as popular as other culinary spices like turmeric, chilli powder et al. But the modest methi is a very powerful ingredient to have in the Indian kitchen. It not only enriches Indian cuisine but also solves skin and hair problems in a jiffy.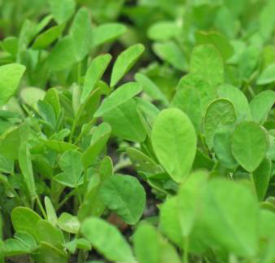 Face remedies: A paste of yoghurt and methi seeds makes for a natural cleanser-cum-scrub. Apply it on the face and wash it off after 15 minutes to get a squeaky clean visage. Powdered fenugreek when mixed with a little water and dabbed on pimple-prone areas regularly helps fight acne. Methi dana mixed with Multani mitti and applied as a face pack leaves it glowing.
Hair care: High levels of dust, smoke and grease damage the hair leaving it coarse and brittle. Poor nourishment and lack of proper conditioning make women more susceptible to hair fall. Soak the methi seeds in water overnight and next day apply it to your hair. Rinse it off thoroughly to give your hair a satiny look and minimise hair loss. Even men with a tendency towards baldness can benefit from this simple therapy. The rinse is effective in preventing dandruff also.
Skin issues: Since the olden days, fenugreek has been an integral part of herbal medication. It has been extra effective in curing skin ailments like boils, sunburns and skin infections. Its anti-inflammatory properties help in reducing swelling, cramps and pains. Modern ayurvedic experts strongly advocate the use of methi for any skin problems.
A simple method of flushing toxins out of the skin and keeping it clear is to drink a mixture of honey and fenugreek. Boil the methi seeds in water, then add a spoon of honey in it and drink it daily to feel the difference.
Methi leaves when cooked not only make delicious meals but guarantee satiny, smooth skin too. Methi ki sabzi, aloo methi, methi ka parantha and thepla are just some of the popular dishes.