Drops of water fogging your window, cold breeze accompanied.
It is the time of the year again when you take out the raincoats and make a
splash or two in the water. It is the rainy season and as much as you might
like to indulge in all kinds of food experimentation this season, you need to
be careful about certain things.
Start your day with a cup of coffee or tea. People try to
take tea to be active when the weather is cloudy. Limit the consumption of tea
for 2 to 3 times. Instead take green
tea, black tea or lemon tea. You could also have coconut water instead of
coffee or tea. If the day is to be energetic start the days with breakfast like
idli and dosa which contain proteins. Take seasonal fruits like banana and orange which contain Vitamin C.
Oranges, Sweet lemon, Guava, Lychees, Cherries and Pomegranate are other
options which can be taken too. Take these fruits at snacks time for better
results.
For lunch, start off with a soup. You could prepare hot and
spicy soups at home. It is really good for the rainy season. Fresh vegetables
which are boiled well are good for any season and are easily digestible. Bottle
gourd, Pumpkin, Bitter Gourd and Drumstick are all considered to be good for
this season. You could spice up your food with turmeric, basil and fenugreek.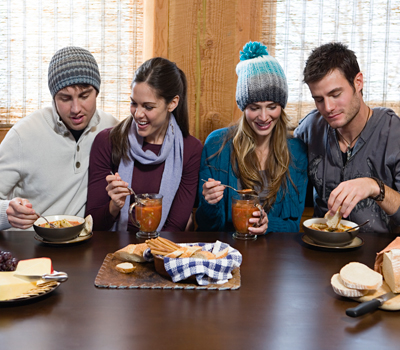 Wheat, Jowar and millets are a must in this season as it is
all high level energy foods. Fat is also not present in them. These can be
taken in the form of roti's or porridge. Avoid food which have low or in some
cases no nutritional values in them. While foods like noodles and bread are
nice to eat, they do not have much nutritional values. Use less oil, ghee,
butter, sugar and jaggery as possible. If it is raining take food made with
pulses like green gram, chick pea, and Bengal gram.
Corn is also very good for this season. You could have
roasted corn with lemon and salt or if you are the kind who experiments, you
could also try out recipes with corn as the base. That would be fun too. Oats
is also highly recommended during this season. You could have it hot just with
milk or give it the form of Upma. Use as much ginger, garlic, lemon, mint apart
from regulars like onion and green chillies in your dishes. They are all good
for health too and would make all your dishes taste better.
Also, do not forget to take hot milk before you go to bed.
You will get good sleep this way.
What not to eat:
You might get tempted to eat hose tangy chaats or the
parathas, but it might not be a good choice this rainy season. They are not
easily digestible and might cause stomach upsets. It is better that you have
curd in the form of buttermilk this season.