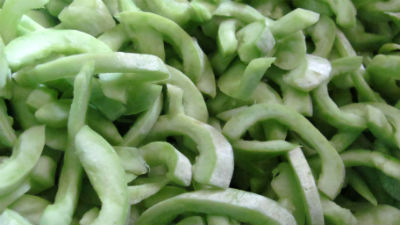 Ingredients:
Pudalangai (Snake Gourd) – 500 gms, chopped
Toor Dal – 2 cups, boiled
Coriander – 1 tblsp
Peppercorns – 1/2 tsp
Urad Dal – 1 tsp
Dry Red Chillies – 2
Coconut – 1/2 cup, grated
Salt as per taste
Turmeric Powder – 1/2 tsp
Red Chilli Powder – a pinch
For tempering:
Mustard Seeds – 1/4 tsp
Urad Dal – 1/4 tsp
Curry Leaves – few

Method:
1. Separately dry roast the coriander seeds, peppercorns, urad dal, red chillies and coconut.
2. Then grind them together and keep aside.
3. To the snake gourd pieces, add salt, red chilli powder and turmeric powder.
4. Then place them in a pan and cook till the pudalangai is tender and soft.
5. Add the toor dal and bring to a boil.
6. Add the ground ingredients and stir well.
7. Heat a little oil in a small frying pan.
8. Fry the tempering ingredients and add to the kootu.
9. Give it a quick stir and remove from flame.
10. Serve hot with rice.