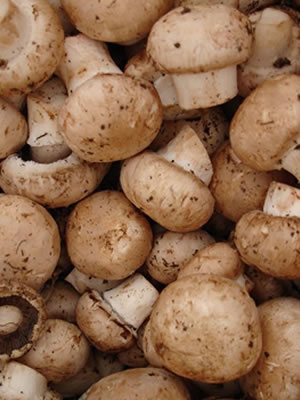 Ingredients:
Mushrooms – 100 gms
Paneer – 50 gms, cubed, fried
Dry Red Chillies – 10
Onion – 2, finely chopped
Ginger – 1/2 inch piece
Garlic – 10 cloves
Coconut Milk – 2 cups
Oil – 2 tblsp
Salt as per taste
Method:
1. Heat a pan of water and add the chopped onions.
2. Bring to a boil and remove the onions.
3. Transfer to a mixer jar and add the ginger and garlic.
4. Grind to a smooth paste and keep aside.
5. Heat a pan over medium flame.
6. Add a little water and add the red chillies.
7. Bring to a boil.
8. Drain and grind the red chillies to a smooth paste.
9. Heat oil in a pan.
10. Add the ground onion paste and stir well.
11. Add the red chilli paste and stir-fry for a minute.
12. Add mushroom pieces and mix well.
13. Add coconut milk and salt.
14. Bring to a boil.
15. Add the fried paneer pieces and cook for 2 to 3 minutes.
16. Serve hot with rice or pulao.