A delicious spinach pakora that can be served as a teatime snack or as an appetizer.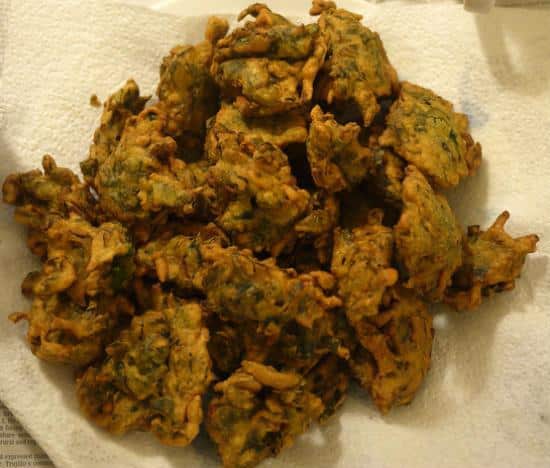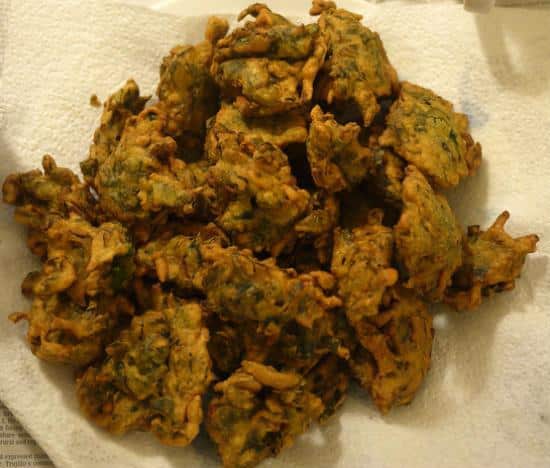 Ingredients:
Gram Flour – 225 gms
Spinach – 100 gms, washed, finely chopped
Water – 3/4 cup
Red Chilli Powder – 1 1/2 tsp
Turmeric Powder – 1 1/2 tsp
Oil for frying
Salt as per taste
Method:
1. Combine the gram flour and spinach in a large bowl.
2. Add salt, red chilli powder, turmeric powder and green chillies.
3. Gently pour water and mix well until combined.
4. Heat oil in a deep frying pan.
5. Drop small portions of the dough and fry until light golden brown.
6. Remove and drain excess oil.
7. Serve hot with chutney.