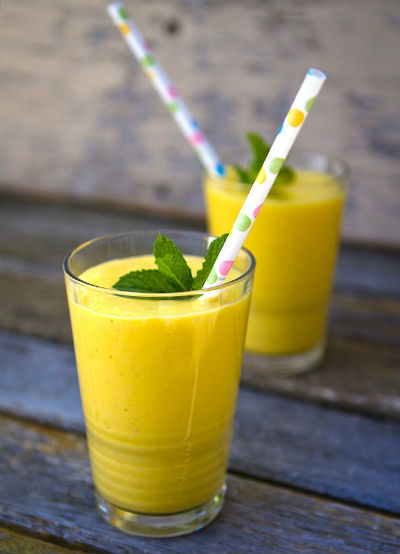 Ingredients:
Mango – 1, medium, ripe, peeled, chopped
Orange Juice – 1/8 cup
Plain Yogurt – 1/4 cup
Mint Leaves – 1/2 tblsp
Honey – 1/2 tsp or as required
Ice Cubes – 1 cup, crushed
Method:
1. Add all the ingredients to a mixer jar and blend well.
2. Blend until all the mango pieces are pureed.
3. Transfer to a serving glass and serve at once.
Tip: You can use sugar in place of honey.