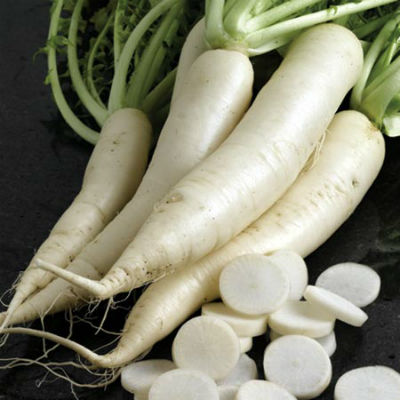 Ingredients:
Gram Flour – 1 cup
White Radish – 1 cup, cut into small pieces
Ginger Chilli Paste – 3 tblsp
Coriander Leaves – handful, chopped
Sugar – 2 tblsp
Sour Curd – 4 cups
Asafoetida Powder – 1/4 tsp or as desired
Water – 7 to 8 cups
Salt as per taste
For Tempering:
Cumin Seeds – 1 tsp
Fenugreek Seeds – 1/2 tsp
Mustard Seeds – 1 tsp
Curry Leaves – handful or 1/2 cup
Ghee – 4 tblsp
Method:
1. Beat the gram flour and curd together in a pan.
2. Add some water and all the spices.
3. Mix well.
4. Add the radish pieces and stir to combine.
5. Heat ghee in a pan and add the tempering ingredients, except curry leaves.
6. Once the mustard seeds start to splutter, remove from flame and add curry leaves.
7. Mix and pour this over the kadhi.
8. Heat the pan over moderate heat and cook for 10 minutes, stirring all the time.
9. Once the kadhi has thickened slightly, reduce heat and continue to simmer for a few more minutes (approx 1 to 2 minutes).
10. Garnish with coriander leaves.
11. Serve hot.