A delicious and easy to make ice cream made with pistachio nuts, eggs and cream. A great treat for any occasion and any meal.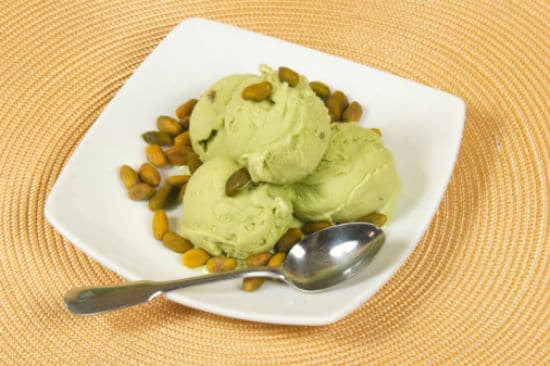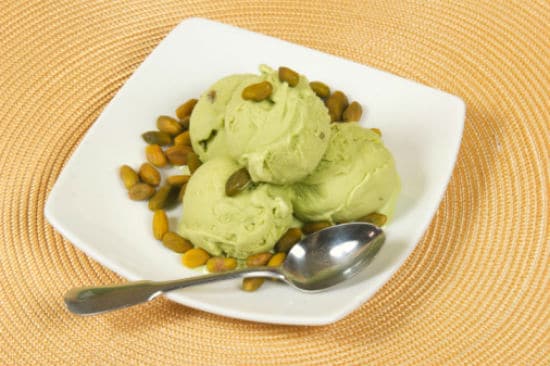 Ingredients:
Pistachios – 200 gms + extra for garnishing
Eggs – 2
Whipped Cream – 400 ml
Full Cream Milk – 200 ml
Sugar – 100 gms
Vanilla Essence – 2 tsp
Honey – 3 tblsp
Corn Syrup – 1/4 cup
Green Food Colour – few drops (optional)
Method:
1. Soak the pistachios in water for 6 to 8 hours or overnight.
2. Drain well and grind to a fine paste adding a little water if needed.
3. Boil the milk in a pan over medium flame.
4. Remove and keep aside to cool.
5. Break the eggs in a bowl and whisk well.
6. Gradually add the sugar and whisk well to mix.
7. Add all the other ingredients and whisk until evenly mixed.
8. Transfer to a freezer safe container and keep it in the freezer for 1 hour.
9. Remove and stir vigorously.
10. Put the container back in the freezer and repeat this process 2 or 3 times or until it is firmly set.
11. Just before serving garnish with pistachios flakes and serve.