A refreshing, delicious and quick, this strawberry ice cream is a perfect way to beat the heat and also makes a great dessert for any meal.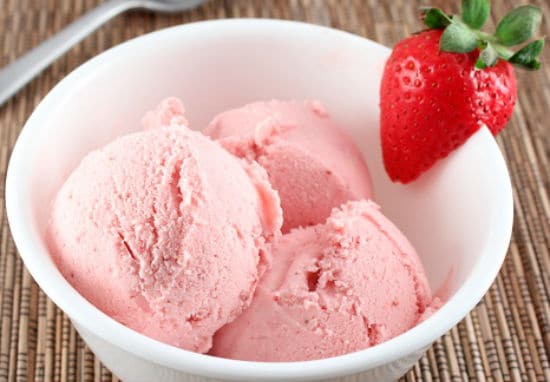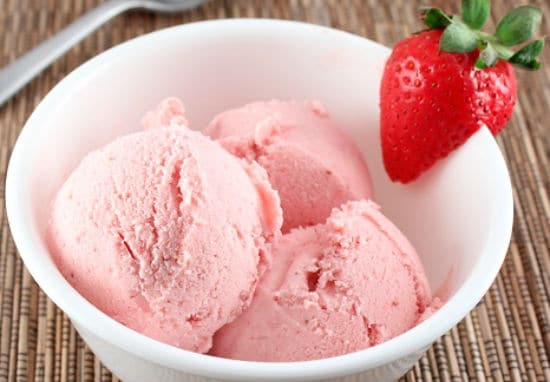 Ingredients:
Strawberries – 1 cup, hulled
Whipping Cream – 1/2 cup
Milk – 1/4 cup
Egg Yolks – 2
Sugar – 1/3 cup
Lemon Juice – 1/2 tblsp
Method:
1. Heat milk and cream in a pan over low flame.
2. Whisk the egg yolks in a bowl.
3. Add 2 tblsp sugar and half of the milk-cream mixture.
4. Whisk again and pour it into the pan.
5. Stir well and simmer until it coats the back of a spoon.
6. Remove and cool to room temperature by placing it in a bowl of cold water.
7. Mash the strawberries with the remaining sugar and lemon juice.
8. Stir until sugar has dissolved fully.
9. Add this to the custard and stir well.
10. Transfer to a freezer safe bowl and cover with a lid.
11. Keep it in the freezer for 2 hours or until firm.