Chicken happens to be one of the most commonly eaten meats and has a plethora of recipes made out of it. The Achari Murgh, also known as Chicken Achari, is a handpicked chicken recipe that comes from the Northern part of India.
Achari Murgh is a recipe which is made from different spices similar to the ones used in a pickle. The name itself gets your taste buds tingling. The pungent taste of Achari Murgh differentiates it from other preparations of Chicken gravy dishes.
It has a distinct aroma and being a yogurt-based dish, it cools the stomach down after consuming this spicy recipe. This is one dish that does become stale in a day and tastes better after a couple of days since the flavours blend in the meat pieces nicely.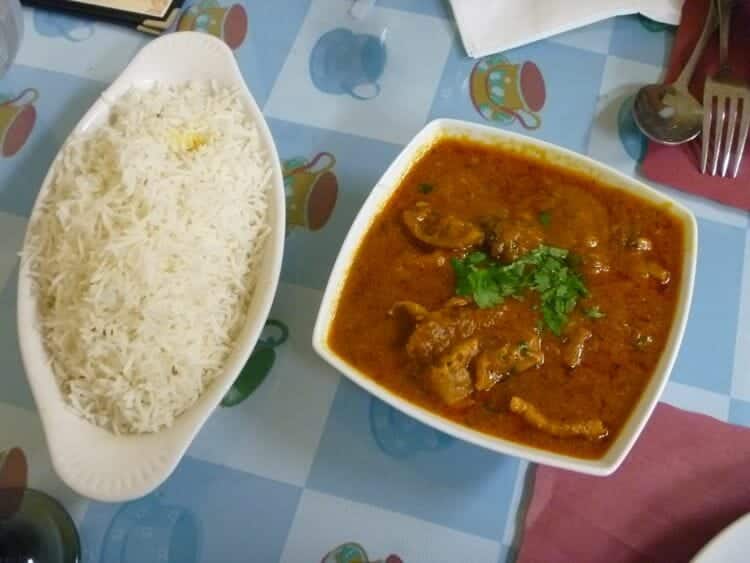 One can also call this a "make-ahead dish" since it tastes even better after a day or two. Just like other pickled food, the flavor of this dish improves with time. Therefore, each bite has a subtle tinge of flavor.
It is often eaten with rice or chapatis as a typical North Indian dish but even the Malabari paratha can be best enjoyed with this. One can choose the thickness of the gravy while preparing it depending on what it will be served with. The thick gravy is best enjoyed with roti and parathas.
One can add a spoonful of homemade or readymade pickle to the gravy to enhance its pickle-like taste. The delectable flavor of this dish can be replicated with any other meat as well.
For vegetarians, we would recommend using mushrooms, potatoes or cottage cheese (Paneer). Garnish the dish with sliced tomatoes, coriander leaves and sliced lemon to make it even more appealing. Lemon if squeezed on top also eases the taste of the spices especially for the individuals who are not used to such type of flavours.
A favorite in many North Indian households, this is an appetizing recipe that is both aromatic and delightful. Once prepared and tasted, it will surely become a popular dish amongst your relatives and friends.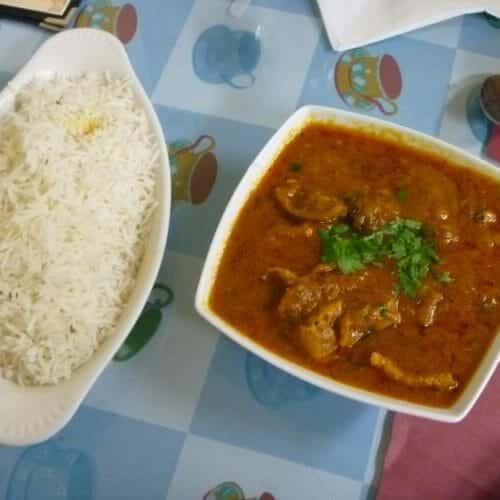 Achari Murgh

Recipe

Achari Murgh, also known as Chicken Achari, is a handpicked chicken recipe that comes from the Northern part of India.




Ingredients for
Achari Murgh
500

gms

Chicken (with bone or without)

skinned, chopped

1

no

Onion

small, finely chopped

3 to 4

tsp

Ginger Garlic Paste

1/4

cup

Plain Yogurt

lightly beaten

1/4

tsp

Turmeric Powder

3/4 to 1

tsp

Red Chilli Powder

3/4 to 1

tsp

Tomato Puree

2

nos

Dry Red Chillies

1/2

tsp

Black Mustard Seeds

1/2

tsp

Fenugreek Seeds

1/2

tsp

Cumin Seeds

1/2

tsp

Fennel Seeds

1/2

tsp

Kalonji (Nigella Seeds)

1/2

tsp

Lemon Juice

4 to 5

tsp

Oil

as per taste

Salt

handful

Coriander Leaves

chopped
How to make
Achari Murgh
Heat oil in a pan over medium flame.

Add the dry red chillies, black mustard seeds, fenugreek seeds, cumin seeds, fennel seeds and kalonji.

Fry for 10 to 20 seconds.

Add the onions and saute until light brown.

Add the ginger garlic paste and stir well.

Now add the red chilli powder, turmeric powder and stir for 10-20 seconds.

Add a splash of water if it starts sticking to the bottom.

Add the tomato puree and cook for a minute or two.

Add the chicken pieces, stir well and cook for 5 minutes.

Ensure the chicken pieces are well coated in the masala.

Pour 1/4 cup of water and cover the pan with a lid.

Simmer on low flame for 15 to 20 minutes or until the chicken is cooked through.

Add the yogurt, stir well and cook for 3 minutes.

Remove the pan from the flame. Add the lemon juice and salt.

Garnish with coriander leaves.
Notes
Serve with rice, naan or roti.