A royal dish from the kingdom of Golconda, the paneer pieces are marinated in mixture of curd, cream, spices and cooked in a tandoor (or a clay oven). Serve with mint chutney for the delectable flavour.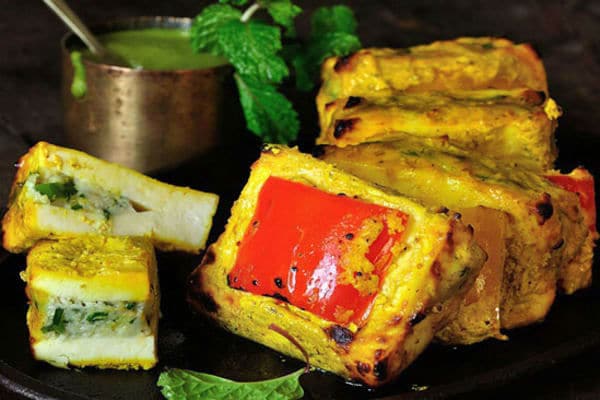 Ingredients:
Paneer – 500 gms, cut into 2 inch cubes
Green Chilli Paste – 1 tsp
Ginger Garlic Paste – 1 tsp
Lemon Juice – 1 tsp
Garam Masala Powder – 1 tsp
Hung Curd – 1/2 cup
Coriander Leaves – 1/2 cup
Salt as per taste
Cream for garnishing
Butter for brushing on top.
Method:
1. Marinate the paneer cubes in green chilli paste, ginger garlic paste, lemon juice, garam masala powder,fresh coriander leaves, hung curd and salt.
2. Put the marinated paneer pieces on skewers and cook in a clay oven.
3. Brush with butter and serve with fresh cream.
image via ZZungry