Sugarcane Juice is one of the most popular thirst quencher during the hot summer days. A glass of sugarcane juice has numerous health benefits and is full of vital nutrients that the body needs. Raw sugarcane juice aids in weight loss, reduces blood pressure, boosts energy levels and soothes stress.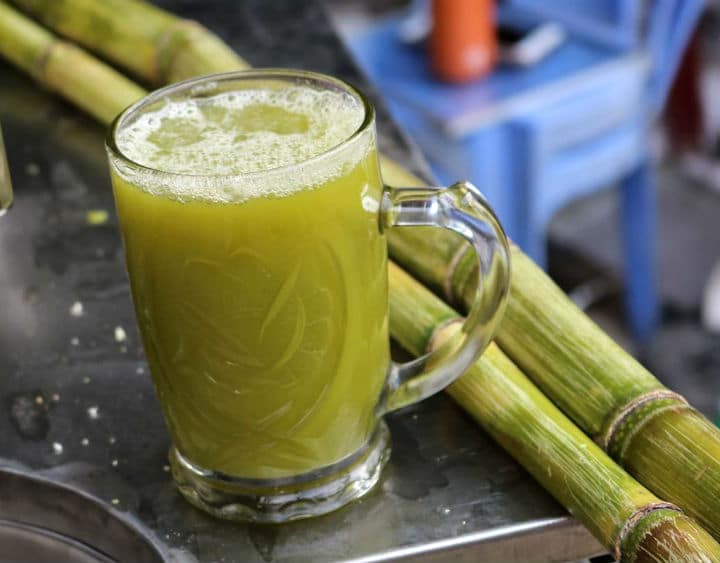 Ingredients:
Sugarcane – 6 cups, finely chopped
Ginger – 2 pieces
Lime Juice – 2 tblsp
Jaggery – small piece
water – 1/2 cup
Method:
Blend the chopped sugarcane cubes along with ginger piece in a mixer.
Do not add water in between.
Strain the juice using a soft cotton cloth.
Filter the extracted juice using a filter.
Add water to the juice and blend it again in a mixer.
Add the lemon juice and required jaggery to the juice and strain it well.
Serve fresh with ice cubes.