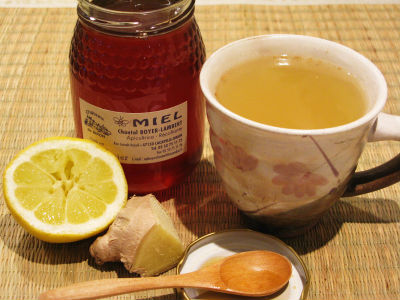 Ingredients:
Lemon Juice – 1 tsp
Water – 2 cups
Ginger – 1/2 tsp, grated
Jaggery – as required, powdered
Honey – as required
Method:
1. Bring the water to a boil over medium flame.
2. Add ginger and jaggery.
3. Continue to boil till it is reduced to half a cup.
4. Remove and strain to a glass.
5. Add lemon juice and honey.
6. Mix well.
7. Serve.
Perfect drink for the hot summer days.
image credit: gourmettraveller88.com