A delicious and easy to make tea time or evening snack. Best served warm with chutney or sauce of choice.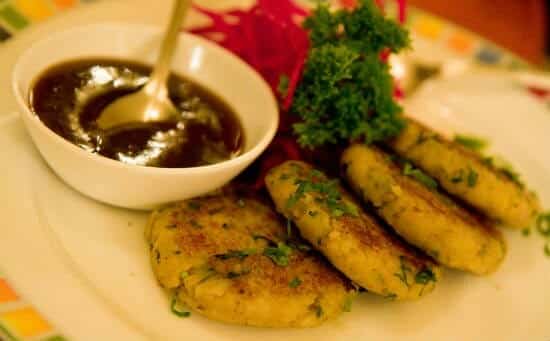 Ingredients:
Potatoes – 6 to 8, depending on size
Drumsticks – 3 to 4
Garam Masala Powder – 1 tsp
Cumin Powder – 1/2 tsp
Green Chillies – 4 to 5, finely chopped
Coriander Leaves – 1 tsp, finely chopped
Corn Flour – 2 tblsp
Oil as required
Salt as per taste
Method:
1. Boil the potatoes and drumsticks separately.
2. Peel the skins from the potatoes and mash them well.
3. Remove the flesh from the drumsticks and transfer them to a bowl.
4. Add the mashed potatoes, spices, coriander leaves, green chillies, corn flour and salt.
5. Mix well and shape the mixture into small balls.
6. Flatten these into flat tikkis.
7. Heat oil in a pan over medium flame.
8. Fry the prepared tikkis until golden brown.
9. Remove and drain excess oil.
10. Serve with chutney or sauce.