Dim Sum is a classic Chinese dish often served as a breakfast item or as a snack. Available in a variety of fillings, these are steam cooked and served with a dipping sauce.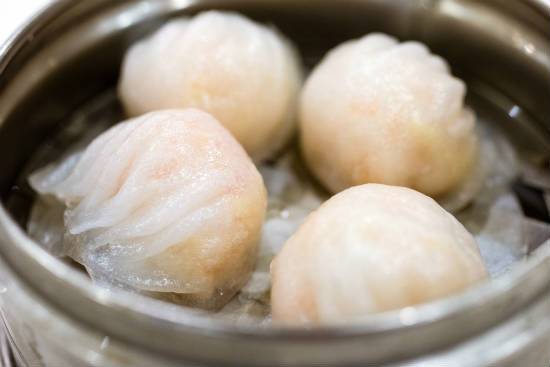 Ingredients:
Mushrooms – 150 gms, finely chopped
Garlic – 1 clove, chopped
Ginger – 1/2 tsp, grated
Oil – 3 tsp
Rice Wine – 3 tsp
Light Soy Sauce – 3 tsp
Coriander Leaves – handful, chopped
Dim Sum Wrappers – 10 (available in supermarkets)
Method:
1. Heat oil in a pan over medium flame.
2. Add the ginger and garlic. Saute for 30 seconds.
3. Add the chopped mushrooms and stir-fry for 3 to 4 minutes.
4. Add the soy sauce, rice wine and coriander leaves.
5. Cook for a minute and transfer to a bowl.
6. Add the mushroom mixture to each of the dim sum wrappers.
7. Brush the edges of the dim sum wrappers with water and pinch them together to enclose.
8. Place them in a steamer and cook for 10 to 15 minutes.
9. Serve with soy sauce.