A healthy and nutritious dish, Kezhavaragu (Ragi) Koozh (Ragi Porridge) is generally made in the 3rd Sunday of the Tamil month of Aadi and served as a offering to the Goddess Amman.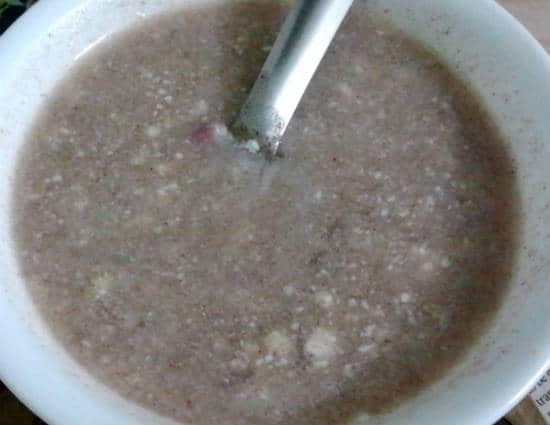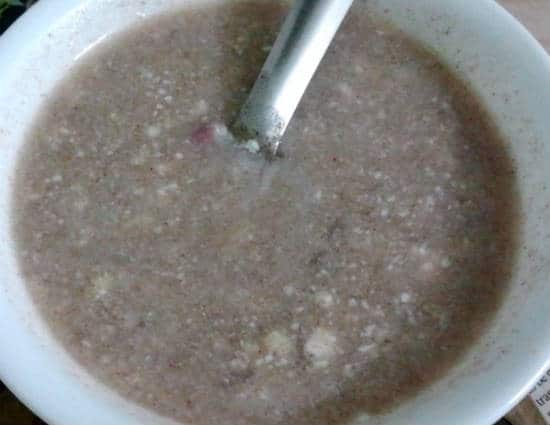 Ingredients:
Kezhvaragu (Ragi) Flour – 2 cups
Curd – 4 cups
Salt as required
Green Chillies – 3 to 5, to serve
Small Onions (Shallots) – 100 gms, peeled, to serve
Method:
1. Transfer the ragi flour into a large, heavy-bottomed pan.
2. Pour 5 cups of water and little salt.
3. Mix well until no lumps remain.
4. Place it over medium flame and bring to a boil.
5. Remove when it has thickened slightly.
6. Cover and keep aside for 8 hours or overnight.
7. Whisk the curd and add to the koozh.
8. Mix well without any lumps.
9. Pour into small cups.
10. Serve with peeled onions and green chillies.