A delicious and easy to make fried rice with paneer. Ideal for lunch or a weekend dinner. Kids would also love this dish.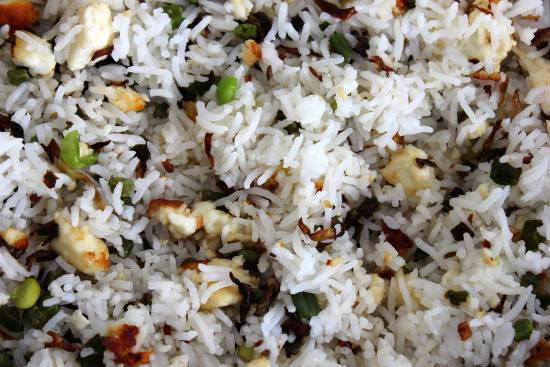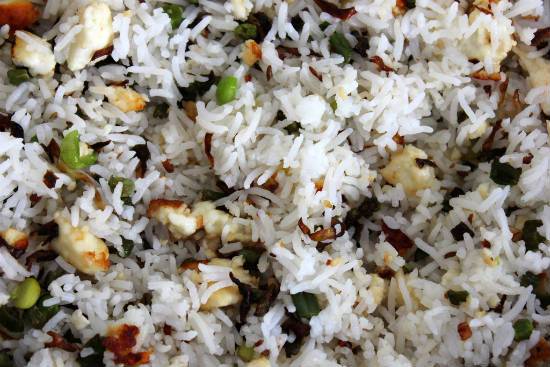 Ingredients:
Basmati Rice – 2 cups, cooked
Paneer – 100 gms, finely chopped
Garlic – 3 cloves
Dry Red Chillies – 4
Onion – 1, big, finely chopped
Spring Onions – handful, chopped
Oil as required
Salt as per taste
Cashewnuts, Almonds – few, toasted, to garnish (optional)
Method:
1. Heat oil in a pressure pan over medium flame.
2. Grind together the garlic and red chillies to make a fine paste.
3. Add 2 tsp of garlic-chilli paste and stir-fry for a minute.
4. Add onions, half of the spring onions, paneer pieces, salt and mix well.
5. Add basmati rice, salt and remaining spring onions.
6. Stir to mix well and remove after a minute.
7. Garnish with cashewnuts and almonds.
8. Serve warm.
Tips:
– Ensure the cooked rice is not too moist and grains must be separate.
– Add green peas, carrot and capsicum if desired.