Crab Masala (or) Nandu Masala is a very popular South Indian recipe. Cooked in spices, this delicious dish is served with hot rice.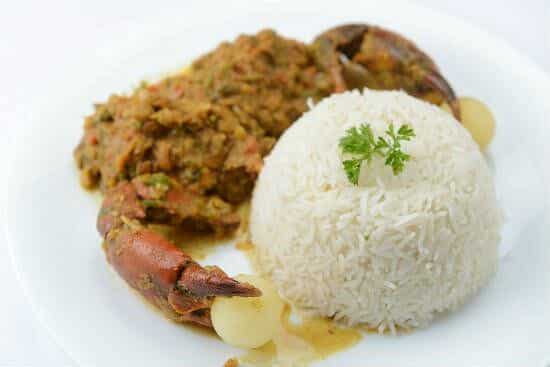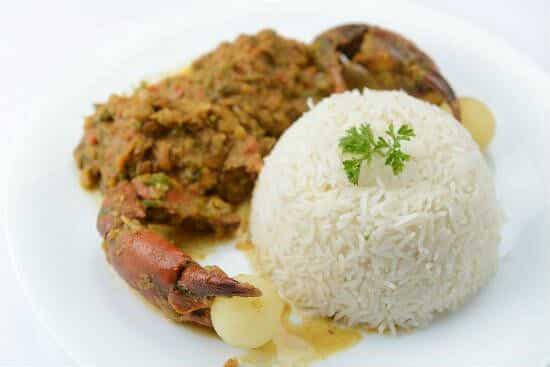 Ingredients:
Crabs – 1 kg, cleaned, washed, chopped into bite sized pieces
Onions – 5 to 6, big, finely chopped
Tomatoes – 5, chopped
Ginger Garlic Paste – 2 tblsp
Red Chilli Powder – 2 tsp
Coriander Powder – 2 tsp
Turmeric Powder – 1 tsp
Coriander Leaves – handful
Black Peppercorns – 2 tblsp
Saunf – 2 tsp
Coconut – 1/4 cup, grated
Oil as required
Salt as per taste
Method:
1. Dry roast the saunf and peppercorns.
2. Combine with the coconut and grind together without adding water.
3. Heat oil in a pan over medium flame.
4. Saute the onions until golden.
5. Add ginger garlic paste and stir well for a minute.
6. Add the tomatoes and mix.
7. Add turmeric powder, red chilli powder, coriander powder and salt.
8. Add a little water.
9. Now add the crabs and the ground paste.
10. Cook for 5 to 10 minutes or until the crab is cooked.
11. Garnish with coriander leaves.
12. Serve with rice.