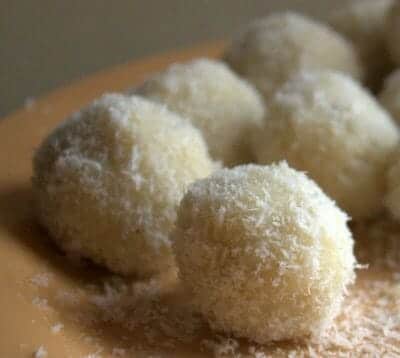 Ingredients:
Coconut – 1 cup, grated
Sugar – 3/4 cup
Roasted Gram Flour – 1/4 cup
Cardamom Powder – 1/4 tsp
Ghee – little or as required
Method:
1. Dry roast the coconut in a pan for a minute.
2. Add sugar and grind to a smooth mixture.
3. Combine this with cardamom powder and gram flour.
4. Add ghee and mix well.
5. Roll the mixture into small ladoos using greased hands. Keep them on a plate for a few minutes.
6. Serve.