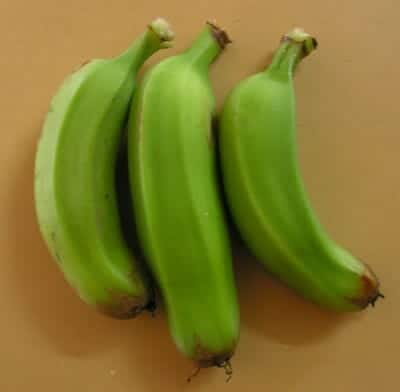 Ingredients:
Vazhakkai (Raw Banana) – 1
Black Peppercorns – 1 tsp, powdered
Cumin Seeds – 1 tsp, powdered
Turmeric Powder – a pinch
Mustard Seeds – little
Curry Leaves – few
Oil as required
Salt as per taste
Method:
1. Peel the bananas and chop into medium size pieces.
2. Add salt and turmeric powder.
3. Pour enough water to cover the raw bananas and simmer over medium flame.
4. Bring to a boil and drain excess water.
5. Heat oil in a deep pan.
6. Add the raw bananas and fry till golden.
7. Remove and drain excess oil.
8. In a small pan, heat a little oil.
9. Fry the mustard seeds and curry leaves for 30 seconds.
10. Add the fried vazhakkais, pepper powder and cumin powder.
11. Stir well and transfer to a serving bowl.
12. Serve as a small bite or as a side dish to rice.