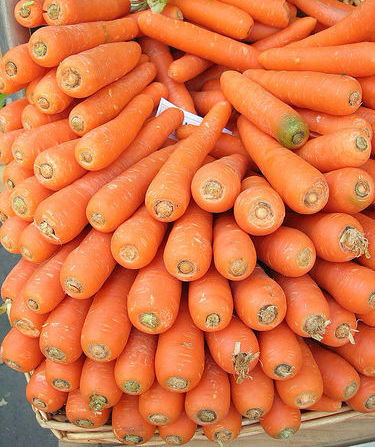 Ingredients:
Carrot – 4, washed, scraped, cut into small pieces
Onion – 1, chopped
Green Chilies – 4, chopped
Coconut – 2 tblsp, grated
Curry Leaves – few
Oil – 2 tsp
Mustard – 1/2 tsp
Urad dal – 1 tsp
Jeera – 1/2 tsp
Asafoetida powder – a pinch
Salt as per taste
Method:
1. Heat oil in a pan over medium flame
2. Fry the mustard seeds till it starts to splutter.
3. Add the urad dal, jeera, asafoetida powder
4. Fry till urad dal turns light brown.
5. Add chopped onion, green chillies along with curry leaves.
6. Fry onion till light brown.
7. Add carrot pieces and mix well.
8. Add salt, sprinkle a handful of water and cover with a lid.
9. Cook in low flame till the carrot is soft.
10. Add coconut and mix well and remove to a serving bowl.
11. Serve.