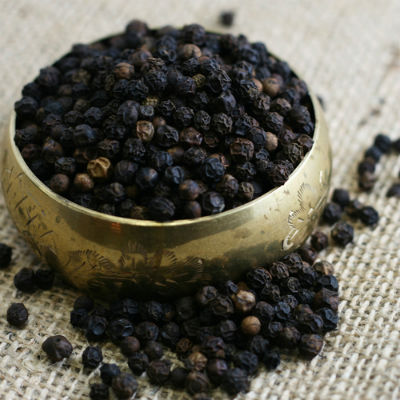 Ingredients:
Black Peppercorns – 2 tblsp
Cumin Seeds – 1 tblsp
Garlic – 20 cloves, medium size
Tamarind Extract – 2 cups
Turmeric Powder – 1/4 tsp
Sambar Powder – 2 tsp
Small Onions (Sambar Onions) – 8 to 10, chopped
Gingely Oil – 4 tblsp
Mustard Seeds – 1 tsp
Salt as per taste
Curry Leaves – few
Method:
1. Combine sambar powder, turmeric powder and tamarind extract in a bowl.
2. Keep aside until required.
3. Heat 1 tsp of oil in a pan.
4. Fry the peppercorns till it starts to crackle.
5. Remove and keep aside.
6. Fry the cumin seeds in the same pan.
7. Remove and keep aside with the peppercorns.
8. Add 1 tsp of oil to the pan and fry the garlic flakes till light brown.
9. Remove.
10. Grind together the cumin seeds, peppercorns and garlic to a fine paste, adding little water if required.
11. Pour the remaining oil to a heavy pan.
12. Fry the mustard seeds till it starts to splutter.
13. Add the chopped onions, curry leaves and stir-fry for 10 to 20 seconds.
14. Pour the tamarind extract and salt.
15. Stir well and bring to a boil.
16. Add the ground pepper-cumin-garlic mixture.
17. Mix well.
18. Simmer for a minute and remove the pan from the heat.
19. Serve hot with rice.
Note: image is for illustration purposes only and not that of the actual recipe.
Image credit: Silk Road Spices