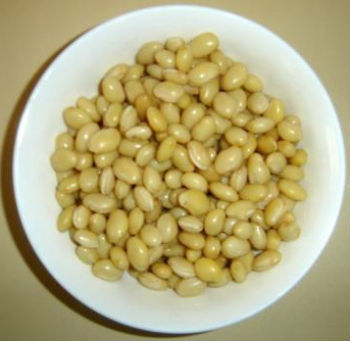 Ingredients:
Mocha Kottai (Field Beans) – 1 cup
Small (Sambar) Onions – 1 cup, peeled
Onion – 1, big
Coconut – 1/4 cup, grated
Gasa Gasa – 2 tsp, ground to a paste with little water
Curry Leaves – few, chopped
Salt as per taste
Dry Roast and Grind together:
Coriander Seeds – 1 tsp
Cumin Seeds – 1 tsp
Red Chillies – 6
Peppercorns – 1/4 tsp
Coconut – 1 tblsp
Method:
1. Roast the big onion over an open flame till blackened.
2. Peel the skin and grind to a fine paste.
3. Heat oil in a pressure cooker.
4. Saute the small onions for a minute or two.
5. Add the ground powder, onion paste, mocha kottai and salt.
6. Stir fry for 2 minutes.
7. Pour enough water and bring to a boil.
8. Close with a lid and cook until 1 whistle.
9. Remove. Add the coconut, gasa gasa paste and bring to a boil.
10. Transfer to a serving bowl.
11. Serve hot as a side dish to rice or roti.
12. This is quite popular in parts of Karnataka.