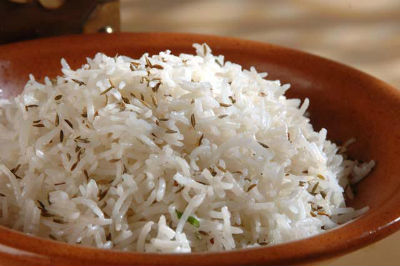 Ingredients:
Basmati Rice – 250 gms
Ghee – 2 tsp
Cumin Seeds – 1 tsp
Coconut Milk – 1 cup
Salt as per taste
Method:
1. Heat a pressure pan over medium flame.
2. Add the rice, coconut milk and salt.
3. Simmer for a few minutes.
4. Heat ghee in a small frying pan and fry the cumin seeds.
5. Add this to the rice and cook till the rice is done.
6. Serve with kurma of choice.
image credit: planet of taste