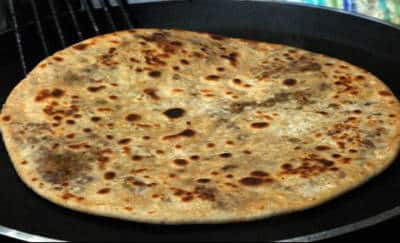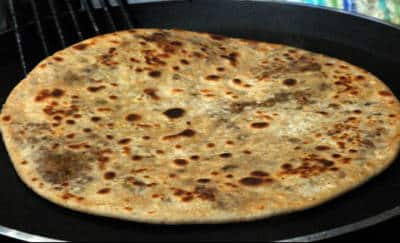 Ingredients:
Wheat Flour – 1 cup
Egg – 1, lightly beaten
Onion – 1, small, finely chopped
Tomato – 1, small, finely chopped, seeds removed (optional)
Garlic – 1 clove, finely grated
Green Chilli – 1, chopped
Minced Lamb (Keema) – 600 gms
Turmeric Powder – 1/2 tsp
Lemon Juice – 1 tlsp
Garam Masala Powder – 1 tsp
Ginger – a small piece, peeled, finely grated
Ghee as required
Coriander Leaves – handful, chopped
Oil as required
Salt as per taste
Black Pepper Powder as per taste
Method:
1. Heat little oil in a frying pan over medium flame.
2. Saute the onions, tomato, garlic, ginger and green chillies.
3. Cook until onions are lightly browned.
4. Add the minced lamb, garam masala powder and turmeric powder.
5. Cook for 5 to 10 minutes or until all moisture has evaporated and browned.
6. Add lemon juice and coriander leaves.
7. Sprinkle salt and pepper powder.
8. Remove and keep aside.
9. Mix 1/2 tsp salt with wheat flour and pour a cup of warm water (adjust as required).
10. Mix well to a soft dough.
11. Knead well until smooth and cover with a damp cloth.
12. Keep aside for 1 hour.
13. Make small balls of the dough and roll them out into small/medium chapatis.
14. Add the egg to the lamb mixture and mix well.
15. Add 1 or 2 tblsp of the keema to the centre of the chapati.
16. Fold well and roll them again into small/medium chapati.
17. Heat little ghee in a tawa over medium flame.
18. Cook the prepared chapatis for 2 minutes on each side or until golden.
19. Serve with raita.