A quick and easy way to use up any leftover breads and also make a great breakfast/evening tiffen.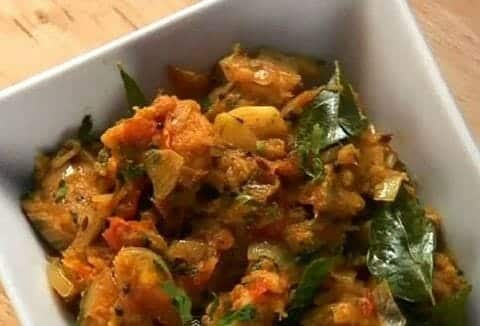 Ingredients:
Bread slices – 3
Mustard seeds – 1 tsp
Curry leaves – a few
Asafoetida – a pinch
Onion – 1, finely sliced
Green chillies – 1, finely chopped
Turmeric powder – 1/2 tsp
Water as required
Oil – 2 tbsp
Salt as per taste
Method:
1. Heat the oil in a skillet and add the mustard seeds, curry leaves and the hing.
2. Add the onion and the green chillies and fry till the onion has turned golden brown in colour.
3. Now, add the turmeric powder and stir for 2 minutes.
4. Break the bread slices into small pieces and add it to the skillet along with the salt.
5. Keep stirring, sprinkling water from time to time, till the bread is soft and has mixed well with the paste.