Varagu Thattai is a wholesome and healthy variation of the classic South Indian snack. Varagu Arisi or Kodo Millet is a nutritious grain with high protein and rich source of anti-oxidants.
Varagu is known as Kodo Millet in English, Harka in Kannada, Arikelu in Telugu and Kodra in Hindi.
Like Samai Thattai, Varagu Thattai is a healthy alternative to the usual snack and is quite easy to make.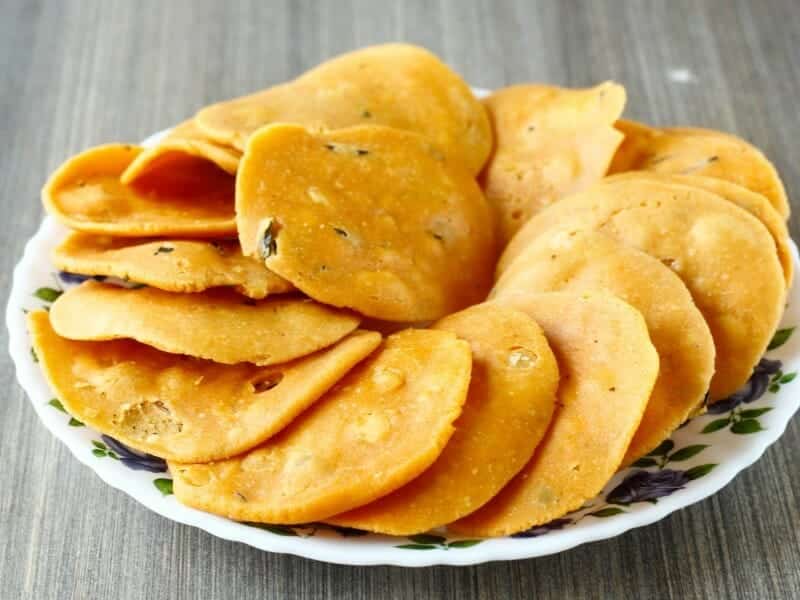 Thattai is one of the easiest and fastest snack to make across all South Indian snack varieties.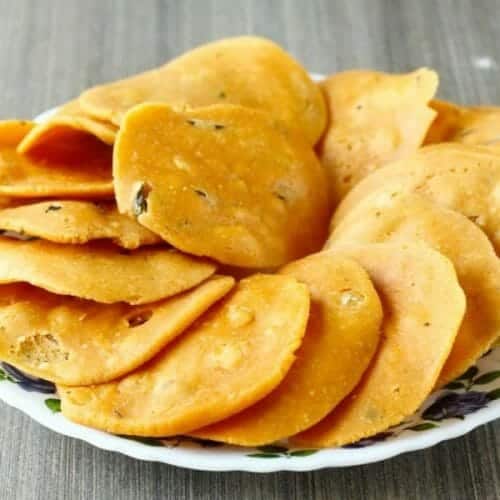 Varagu Thattai

Recipe

A delicious and nutritious variation to the tastiest South Indian crunchy snack.
Ingredients for
Varagu Thattai
1

cup

Varagu Arisi (Kodo Millet)

1/4

cup

Roasted Gram

2

tblsp

Bengal Gram Dal

1/4

cup

Grated Coconut

grated

1

tsp

Red Chilli Powder

1/4

tsp

Asafoetida Powder

as required

Oil

as per taste

Salt
How to make
Varagu Thattai
Soak the varagu arisi for an hour or two.

Drain well, add some salt and grind to a thick paste.

Soak the bengal gram dal for 30 minutes. Drain well and keep aside.

Grind the roasted gram to a fine powder.

Combine the varagu batter, roasted gram powder, bengal gram dal, coconut, red chilli powder, salt and asafoetida powder.

Sprinkle little water and mix well.

Make small balls and flatten them on a plastic sheet.

Heat oil in a deep frying pan over medium flame.

Fry the prepared thattais until golden brown.

Remove, drain excess oil and serve as a snack.