Mutton Dosa is a popular South Indian dosa variety that is easy to make. Perfect for dinner or sunday brunch.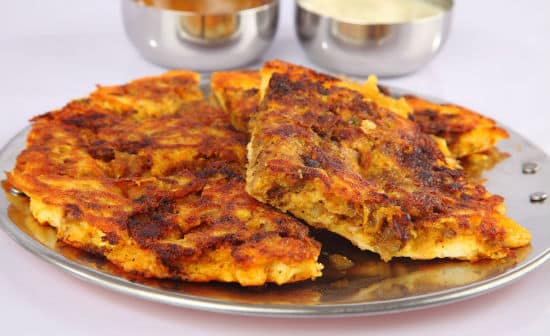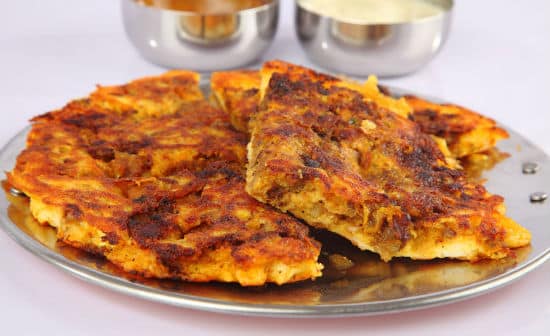 Ingredients:
Dosa Batter – as required
Boneless Mutton – 500 gms, chopped into bite-sized pieces
Eggs – 8 to 10
Ginger Garlic Paste – 2 tsp
Turmeric Powder – 1/4 tsp
Black Pepper Powder – 2 tsp
Cumin Powder – 2 tsp
Oil as required
Salt as per taste
Method:
1. Combine the minced mutton, salt, ginger garlic paste and turmeric powder.
2. Mix well and cook it over medium flame.
3. Switch off the flame when the mutton pieces are cooked, about 5 to 10 minutes.
4. Break the eggs into a bowl and whisk well.
5. Heat a dosa tawa over medium flame.
6. Pour a ladleful of the batter and spread evenly.
7. Pour some of the egg mixture and some of the mutton mixture.
8. Sprinkle pepper powder, cumin powder and apply oil around the edges.
9. Cover the dosa with a lid.
10. Cook until done.
11. Remove and serve at once.