A delicious, simple and easy to make Chinese style egg fried rice with garlic. Ideal for lunch or dinner.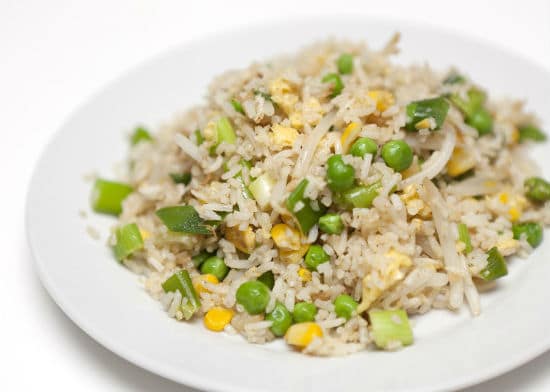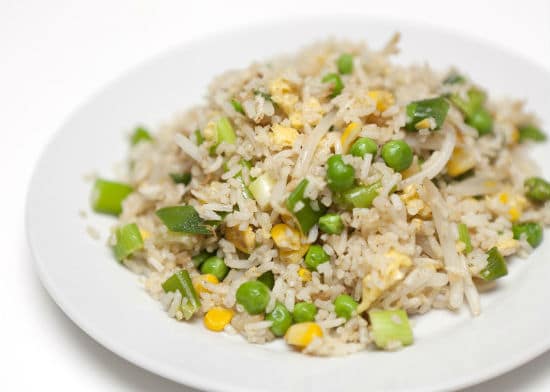 Ingredients:
Basmati Rice – 1/2 cup, cooked
Oil – 2 tsp
Egg – 1
Green Peas – 2 to 3 tblsp, shelled, boiled
Sweet Corn Kernels – 2 to 3 tblsp, boiled
Garlic – 1 clove, finely chopped
Spring Onion – 1, finely chopped
For the sauce:
Light Soy Sauce – 3 tsp
Sesame Oil – 1/2 tsp
Black Pepper Powder as per taste
Method:
1. Combine all the sauce ingredients in a bowl and keep aside.
2. Heat oil in a pan over medium flame.
3. Break the egg into the pan and cook until scrambled.
4. Add the cooked rice and mix well.
5. Add the green peas and sweet corn. Stir-fry for a minute.
6. Pour the sauce over the rice and stir-fry for a minute.
7. Transfer to a serving bowl.
8. Garnish with spring onions and serve at once.