Light, fluffy and simple to make breakfast pancakes with sweet potatoes.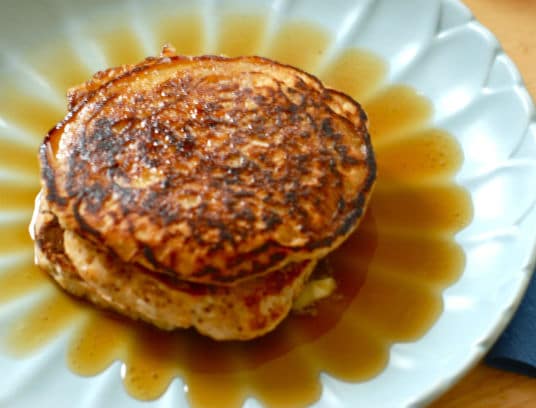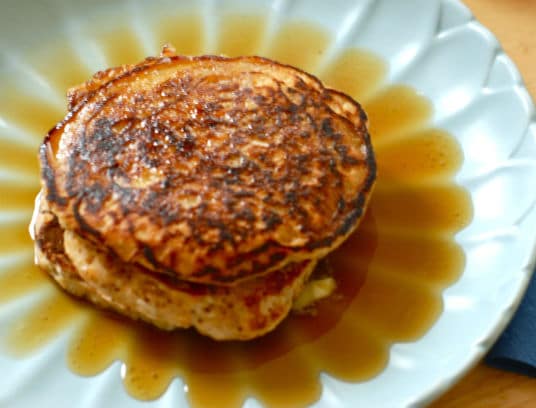 Ingredients:
Sweet Potato – 1, small, peeled, cooked, mashed
Egg – 1
Maida (Plain Flour) – 125 gms
Baking Powder – 3/4 tsp
Salt – 1/4 tsp + little extra as per taste
Ginger Powder – a small pinch
Garam Masala Powder – a small pinch
Full Cream Milk – 1/2 cup
Oil or Butter as required
Method:
1. Sieve together the maida, salt and baking powder.
2. Break the egg into a bowl.
3. Add the mashed sweet potatoes and mix well until well combined.
4. Add the maida, milk, ginger powder and garam masala powder.
5. Mix well to make a smooth batter.
6. Heat oil in a frying pan over medium flame.
7. Pour a ladleful of the batter and spread evenly.
8. Cook until light golden brown and cooked through, about 2 to 3 minutes on each side.
9. Remove and serve warm with maple syrup.