Typically made during Navratri festival, this is made using jaggery and rice flour. Can be served a light evening snack too.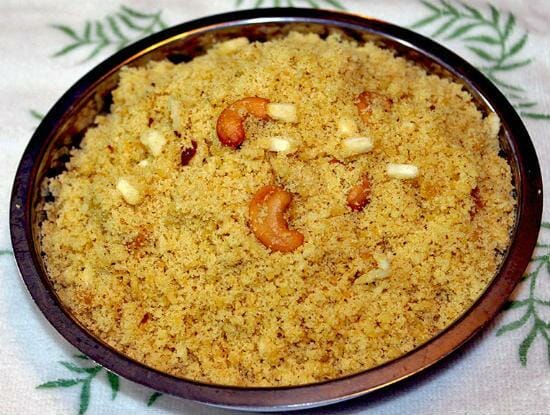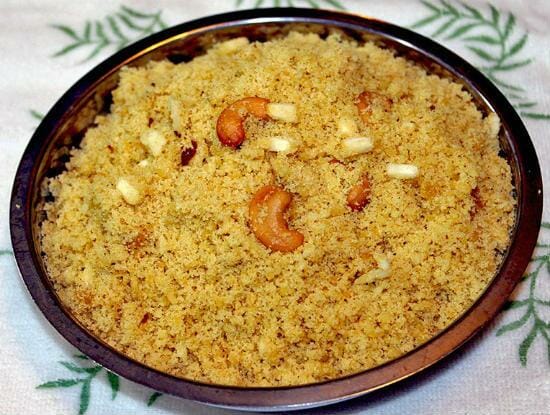 Ingredients:
Rice Flour – 1/2 cup
Jaggery – 1/2 cup, powdered
Coconut – 1/4 cup, grated
Water – 1/4 cup
Cardamoms – 5 to 6, powdered
Cashew Nuts – 2 tblsp, chopped
Almonds – 2 tblsp, chopped
Raisins – 2 tblsp
Salt as per taste
Method:
1. Dry roast the rice flour over medium flame for a minute or two.
2. Spread this out on a flat plate.
3. Warm the water and add salt.
4. Sprinkle over the flour and mix well.
5. Steam cook this mixture for 10 minutes.
6. Remove and spread it out on a plate to cool. Crumble this into small pieces
7. Add enough water to jaggery and stir until fully dissolved.
8. Place this over medium flame until thickened or when you pour a drop of this mixture into water, it does not dissolve.
9. Add this to the flour along with the remaining ingredients.
10. Mix well.
11. Serve.