Vella Puttu: A Sweet Symphony of Flavors.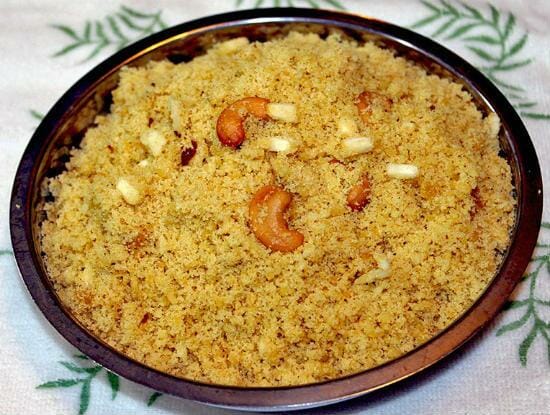 Vella Puttu, a traditional South Indian dessert, is a divine blend of rice flour, jaggery, and coconut that brings flavours to your palate. This sweet treat celebrates simplicity and taste, reflecting the heartwarming essence of Indian cuisine. Each bite of Vella Puttu takes you on a nostalgic journey reminiscent of grandma's kitchen, a traditional delicacy crafted with love and care.
This dessert embodies the perfect balance of textures, with the softness of rice flour blending harmoniously with the sweetness of jaggery and the richness of grated coconut. Adding aromatic cardamom powder enhances the overall experience, leaving a lingering taste that you'll crave repeatedly.
Suppose you savour the goodness of Vella Puttu. In that case, you might also enjoy other traditional desserts like Arisi Thengai Payasam or Paruppu Poli, which share, the same heartwarming essence of Indian sweets.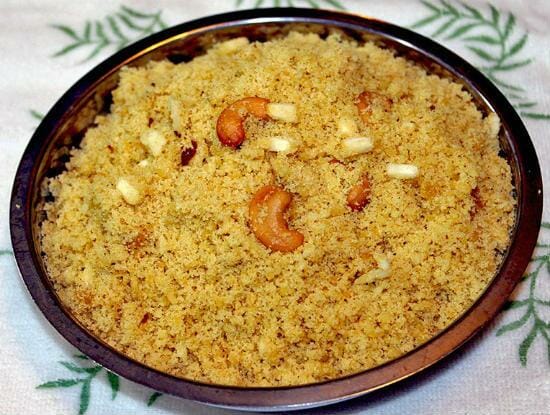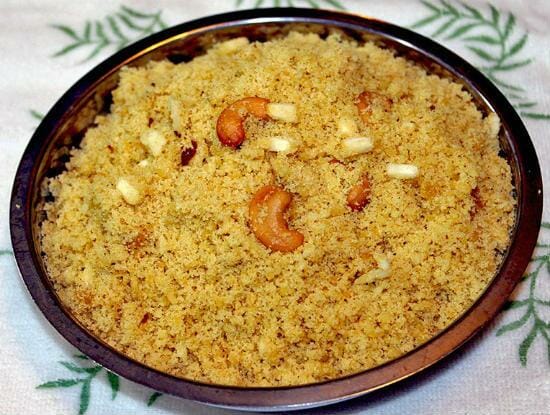 Vella Puttu
Vella Puttu: A Sweet Symphony of Flavors.
Ingredients
1/2

cup

Rice Flour

1/2

cup

Jaggery (powdered)

1/4

cup

Coconut (grated)

1/4

cup

Water

5 to 6

Cardamoms (powdered)

2

tbsp

Cashew Nuts (chopped)

2

tbsp

Almonds (chopped)

2

tbsp

Raisins

Salt (as per taste)
Instructions
Dry roast the rice flour over medium flame for a minute or two. Spread on a plate.

Warm water and add salt. Sprinkle over the flour, mix, and steam cook for 10 minutes.

Cool and crumble the cooked mixture into small pieces.

Dissolve jaggery in enough water over medium flame until thickened.

Add this to the flour along with coconut, cardamom powder, cashew nuts, almonds, and raisins. Mix well.

Serve and relish the delightful Vella Puttu!
Frequently Asked Questions:
Can I adjust the sweetness of Vella Puttu?
Absolutely! Adjust the amount of jaggery to suit your sweetness preference. Start with less and add more if needed.
Can I store Vella Puttu for later?
Definitely! Vella Puttu can be stored in an airtight container in the refrigerator for up to 2-3 days. Just reheat gently before serving.
Can I use other nuts in this recipe?
Of course! You can experiment with different nuts like pistachios or walnuts to add your own twist to this traditional dish. Enjoy the variation!