This delicious and easy to make vegetarian Singapore noodles makes a great lunch or dinner dish. Made with noodles and vegetables, they are an ideal party food.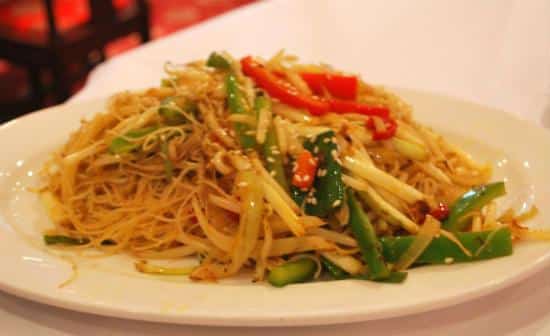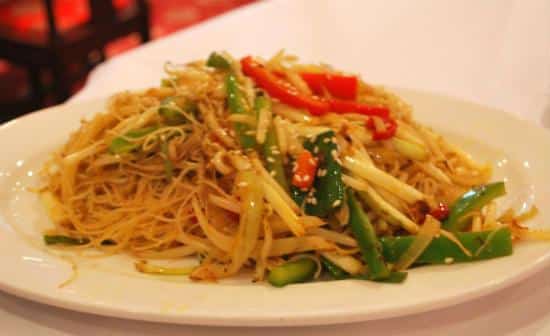 Ingredients:
Plain Noodles – 100 gms, cooked as per packet instructions
Onion – 1, small, sliced
Capsicum – 1/2, chopped or sliced
Carrot – 1, small, sliced
Beans – 3 tblsp, chopped
Ginger Garlic Paste – 2 to 3 tsp
Cabbage – 1 tblsp, chopped
Spring Onions – handful, chopped
Soy Sauce – 1/2 tsp
Light Brown Sugar – 1/2 tsp
White Pepper Powder – 1/2 tsp
White Sesame Seeds – little, toasted slightly
Oil – 3 tsp
Salt as per taste
Method:
1. Heat oil in a pan over medium flame.
2. Swirl is around a little.
3. Add the vegetables and ginger garlic paste.
4. Stir well and saute until the vegetables are almost cooked.
5. Add the noodles, brown sugar, soy sauce and pepper powder.
6. Sprinkle a bit of salt and stir well.
7. Cook for 2 minutes and switch off the flame.
8. Garnish with spring onions and white sesame seeds.
9. Serve.