The ever popular summer treat, these popsicles are ideal for a hot summer day or can also be served as a dessert to any meal.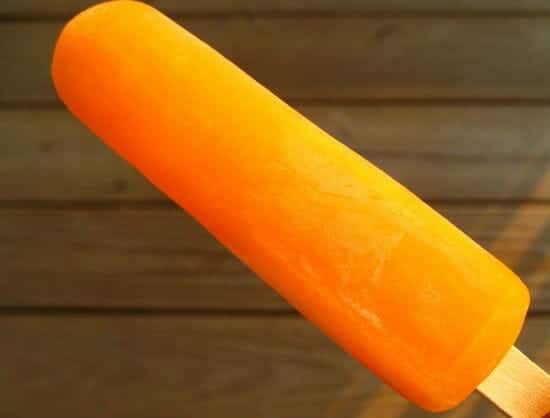 Ingredients:
Orange Juice – 200 ml
Lemon Juice – 2 tsp
Sugar – 1 tblsp
Vanilla Essence – 1/2 tsp
Popsicle Moulds – few, preferably long, thin ones
Method:
1. Mix the orange juice, lemon juice and sugar in a bowl.
2. Stir until the sugar has fully dissolved.
3. Add the vanilla essence and mix again.
4. Pour this into the popsicle moulds and keep it in the freezer until fully set or overnight.
5. To remove the popsicle from the mould, dip the moulds into a bowl of warm water and gently remove.
6. Serve at once.
Note: If you do not have the popsicle moulds, you can use the ice cream moulds or use a tumbler with an ice cream stick inserted at the centre.