A delicious accompaniment to evening tea, these Coriander Vadai's are simple and quick to make.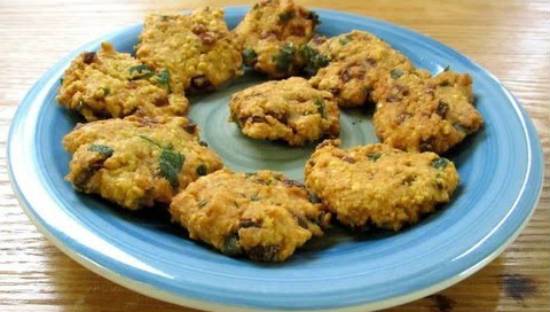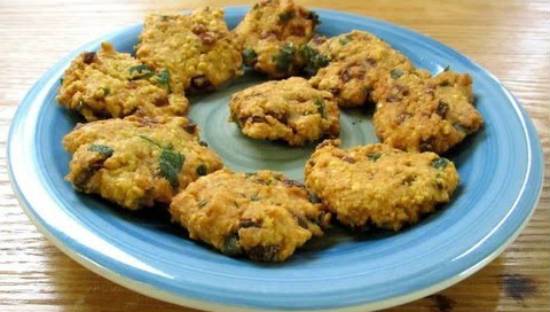 Ingredients:
Coriander Leaves – 1 1/2 to 2 cups, chopped
Gram Flour – 1 cup
Green Chillies – 4 to 5, chopped
Garlic – 3 cloves, chopped
Turmeric Powder – 1/4 tsp
Red Chilli Powder – a pinch
Cumin Powder – a pinch
Cumin Seeds – 1/8 tsp
Sesame Seeds – 3 tsp
Oil as required
Salt as per taste
Method:
1. Grind the green chillies and garlic to a fine paste.
2. Mix the flour, coriander leaves, green chilli paste, turmeric powder, red chilli powder and cumin powder in a large bowl.
3. Add cumin seeds, sesame seeds and enough water.
4. Add a little water and 1 to 2 tsp of oil.
5. Mix well to form a thick batter.
6. Heat oil in a deep frying over medium flame.
7. Take a portion of the batter and flatten them lightly on your palms (or greased banana leaves).
8. Gently slide them into the hot oil and deep fry until light golden brown and crisp.
9. Remove and drain excess oil.
10. Serve hot with chutney or sauce.