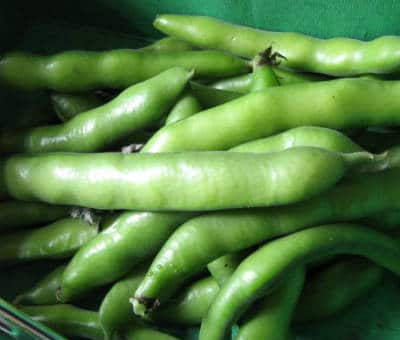 Ingredients:
Baby Broad Beans (Avarakkai) – 200 gms, finely chopped
Moong Dal – 1/4 cup
Dry Red Chillies – 2
Mustard Seeds – 1/4 tsp
Urad Dal – 1 tsp
Oil – 1 tsp
Bengal Gram Dal – 2 tsp
Asafoetida Powder – a pinch
Coconut – 4 tsp, grated
Curry Leaves – few
Salt as per taste
Method:
1. Boil the beans with moong dal and enough water until tender.
2. Heat little oil in a pan over medium flame.
3. Add dry red chillies, urad dal, bengal gram dal and asafoetida powder.
4. Fry for 30 seconds and remove.
5. Add coconut and grind to a fine paste.
6. Add little oil to the pan.
8. Fry the mustard seeds for 30 seconds.
9. Add the beans and dal mixture, salt and cook for 2 to 3 minutes.
10. Add the ground paste and bring to a boil.
11. Remove and garnish with curry leaves.
12. Serve as a side dish or with rice.