A great appetizer snack often served with choice of dipping sauce. Vegetables dipped in batter and deep fried until crisp.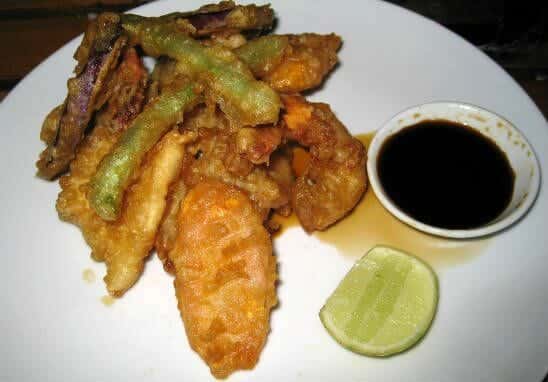 Ingredients:
Capsicum – 1/4 cup, chopped
Cabbage – 1/3 cup, chopped
Carrot – 1/3 cup, chopped
Garlic – 3 to 4 cloves
Onions – 1/4 cup, chopped
Celery – 1 tsp, chopped
Maida – 1/3 cup
Cornflour – 1/3 cup
Soy Sauce – 3/4 tsp
Spring Onions – little
Oil as required for frying
Salt as per taste
Method:
1. Combine the maida and cornflour in a bowl.
2. Add enough water and mix well to a semi-thick batter.
3. Add the soy sauce and mix well.
4. Add all the vegetables to the batter and gently mix.
5. Heat oil in a deep frying pan over medium flame.
6. Drop small portions of the vegetables and fry them until golden brown.
7. Remove and drain excess oil.
8. Garnish with spring onions.
9. Serve hot with sauce or chutney of choice.
Tip: Cut all the vegetables in a uniform shape (square or cubes) so that the dish looks neat.